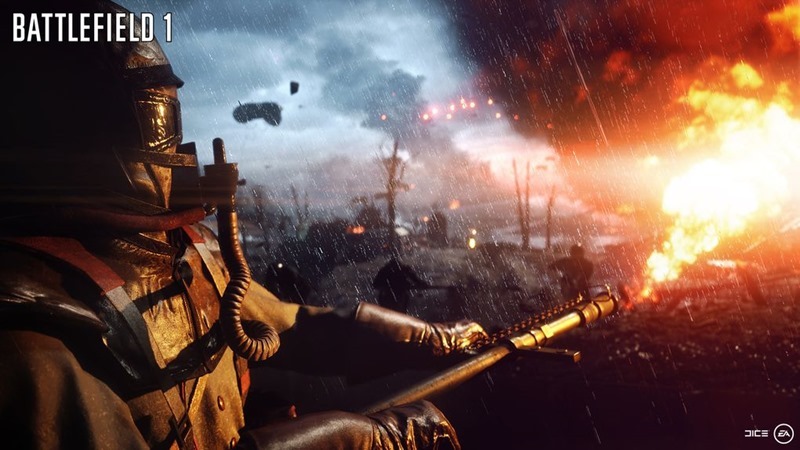 According to those who've managed to get in time with Battlefield 1's currently open beta, the game is shaping up to be a glorious return to fine, fine form for DICE. After the disappointing Battlefield: Hardline, it's exactly what fans of the franchise have been craving.
When the beta started off, EA and DICE were very quiet about long it would go on for. They've now changed that. The beta will be running until the 8th of this month, which means you have just a few more days of Conquest and Rush before listlessly pining for the game's October release.
The war's not over yet. The Battlefield 1 Open Beta will end on Thursday, September 8. pic.twitter.com/FkWPE9trX9

— Battlefield (@Battlefield) September 5, 2016
You may, however have a bit of trouble logging in for the next while though, because EA's doing all it can to make sure that the game runs well when it is out, avoiding the server issues that plagued Battlefield 4 for weeks after it was released.
To do that, they're simulating very high server load – so you may experience a disconnection or two.
Starting today, we are simulating extreme launch situations to test BF1 servers. You may experience downtime throughout the stress test.

— Battlefield (@Battlefield) September 5, 2016
Of course, simulations and reality aren't always congruent – but at least EA's trying to make sure that Battlefield 1's launch is as smooth as possible.
The beta has been good so far, and the feedback DICE has received from players is helping shape the game that you'll be playing on October. Taking player feedback in to consideration, DICE has already axed the round timer for Conquest mode.
Have you been playing the Battlefield 1 beta? What do you think of it? Is Battlefield 1 worth buying?
Last Updated: September 6, 2016