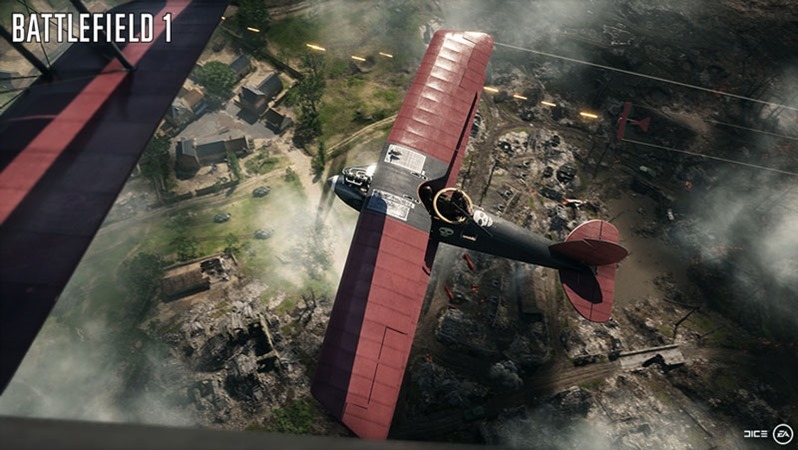 In today's least surprising news of the Day, it looks like Battlefield 1 will indeed be getting a premium pass, just like Battlefield 4 did. According to EA, The Battlefield 1 Premium Pass will grant players two weeks of earlier access to four of the game's themed expansions. One of those expansions brings the French in to the fray, which another prepares the game for a rush of Russians.
That first expansions is expected in March 2017, and is called "They Shall Not Pass." The Premium Pass will also give those who shell out for extra weapons, more classes, and bunch of other things.
New frontline battles.
Scout ahead with a two-week head start on four themed expansion packs. And France joins the fight in all new multiplayer maps. An upcoming expansion will bring the Russian Empire into the battle.

All the Premium extras.

Get ready for new Operations and game modes, new Elite classes, weapons, vehicles and more. The Battlefield™ 1 Premium Pass includes 16 new multiplayer maps, 20 new weapons, 14 unique dog tags and 14 Battlefield™ 1 Battlepacks containing stand-out weapon skins. Each Battlepack is delivered monthly, starting November 2016.
As you'd expect, said Premium Pass comes in at a premium price. The cost for getting a Battlefield 1 that's always up to date with all the maps and gear? R499 on Origin. I remember a time, not that long ago, where whole games cost that much.
Anyway, Battlefield 1 looks pretty good, if war is your thing. It's out on October 21, 2016 for PC, PS4 and Xbox One, and focus on the Great War. I juyst can;t help but think back to some comments DICE made half a decade ago. 
"We don't ever want to charge for our maps and insisted to EA that this attitude was crucial when it came to keeping our community happy and playing together," DICE's senior producer Patrick Bach told Xbox World 360 in 2010.

"We're owned by EA but we're still very much DICE."
Times, they've certainly changed.
Last Updated: August 24, 2016