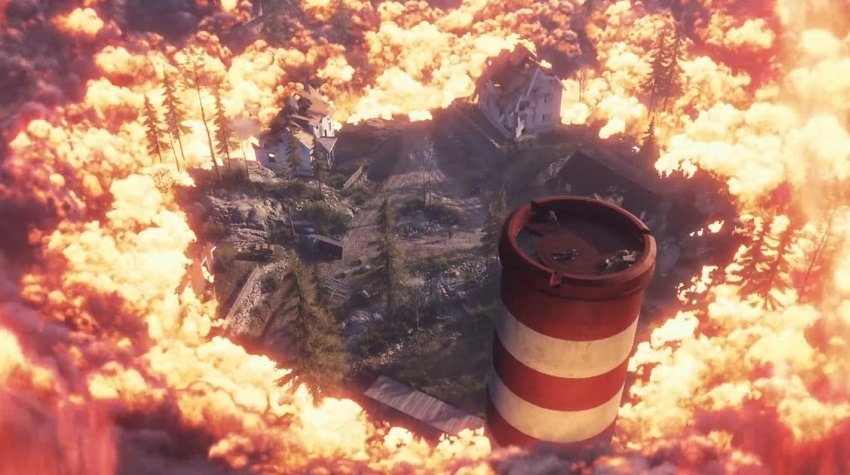 Battle Royales are a hot ticket now, especially after the incredibly warm reception Call of Duty's Blackout mode has received since launching with Black Ops IIII. There's definitely a sense that bigger studios are able to deliver more polished, fine-tuned versions of the massive multiplayer mode, which has made Battlefield V's own take an unsurprisingly big attraction for the sequel. But its one that you'll have to wait nearly half a year for still, as Firestorm is only set to release in March next year.
The news was confirmed by EA, who mapped out post-launch content for their big holiday World War II shooter that's set to release next month. The first batch of content, called Overture, will introduce a new Panzer-focused map, one additional single-player War Story and some customization features. Lightning Strikes, which is out sometime between January and March, will add Squad Conquest and Combined Arms modes.
Firestorm will be part of the third batch, which right now has a nebulous date sometime in March. That's nearly five months after the original launch of the game, for a mode that's already looking far more limited than the Battle Royales it's up against.
Firestorm still needs to be detailed significantly, but previous talk of the mode made it seem like a standard 64-player map where only squads of four players each operated. That cuts out the ability to go at things solo, or even just with one friend in tow. It's also a big step down in terms of player count, with Blackout still experimenting between 80 to 100 players based on modes, and Fortnite and PUBG both hitting that 100 player mark easily.
It just seems like Firestorm doesn't have much going for it right now, which makes the massive delay on its launch curious. Perhaps DICE is planning some surprising new features, but they'll need to be great to make a mark in 2019.
Last Updated: October 24, 2018