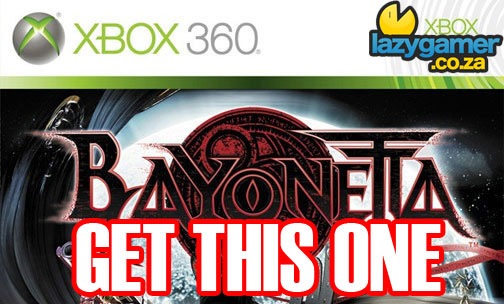 Remember how we told you yesterday that Bayonetta had received a coveted perfect score from Japan's Famitsu? No? Well we did!
Turns out though that there's a caveat. Now that scans of the magazine are available there's a fairly important footnote; it seems that that set of quadruple 10's awarded to the game only applies to the Xbox 360 version.
How did the PS3 version of the same game fare? Not badly at all – it gets a 38, which while not terrible is hardly perfect, is it?
Seems SEGA and Platinum Games just haven't managed to smooth out the problems that have existed in the PS3 port, despite assurances they would. This seems to continue the unfortunate trend of multiplatform games being just that little bit inferior on Sony's PS3.
It's quite clear – if you're fortunate enough to own both HD consoles, then the 360 version is the one to get.
Source : 2chan
Last Updated: October 21, 2009