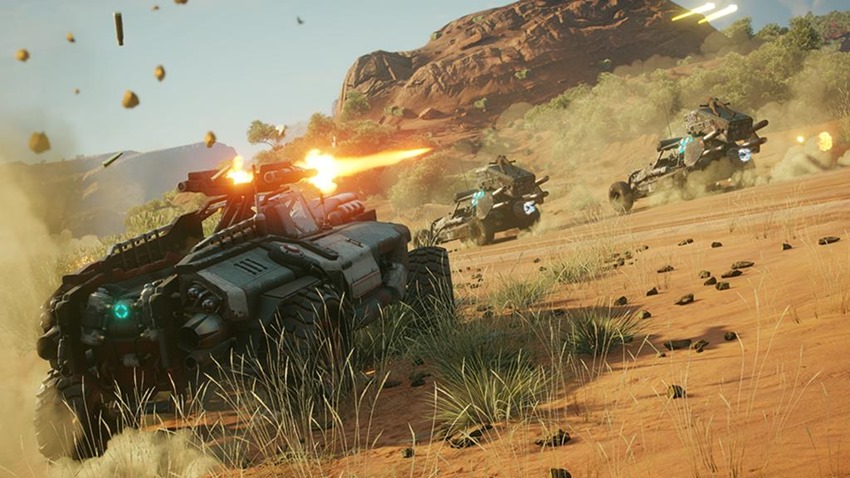 Pink! The hottest new colour in post-apocalyptic games that happen to have a buttload of violence contained within their walls. It's a trend that I never saw coming, and honestly I ain't even mad. Hell, look at our logo. We're all about pink. Especially if it's hawt pink. Anyway, Far Cry New Dawn took a stab at that particular apocalypse aeshtetic and it kinda worked wonders for the game, making for a more memorable visual experience.
Next on the block? Rage 2, a game that is leaning heavily into it a design that makes the game feel like a Saturday morning cartoon meets the Bulletstorm sequel that we never got. I can dig it. So if you're in the mood for a little 80s cheesiness, some power ballad chords and horribly mutilating bad guys in a manner that makes an open casket funeral look like a busy Saturday morning at your local butcher, then the latest Rage 2 trailer might just be right up your alley:
I'm going to have that song stuck in my head all day, aren't I? Rage 2 s still on track for a May 14 release for PC, PS4 and Xbox One. It looks satisfying enough, and here's hoping that Avalanche can make the end of the world interesting again.
Last Updated: March 8, 2019