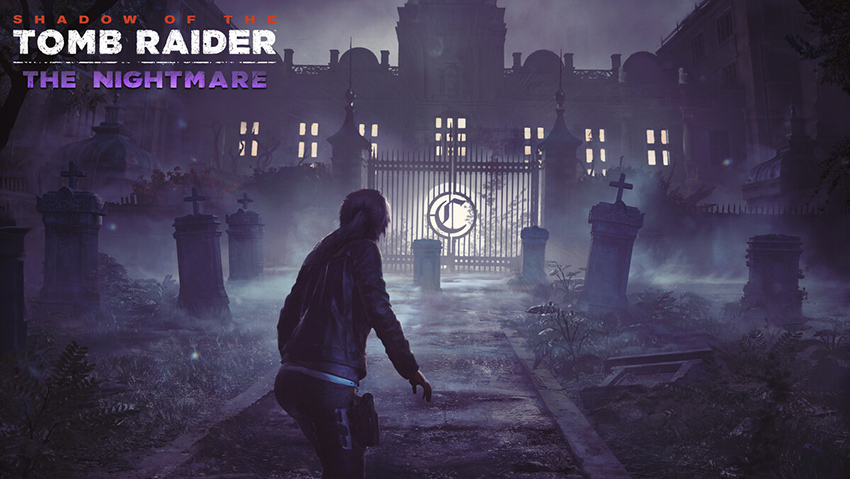 Square Enix have been very busy in recent times, working on their latest entry in the Tomb Raider franchise and offering new content for everyone's favourite adventurer, Lara Croft.
Yesterday, Square Enix announced the upcoming release of the next expansion pack for Shadow of the Tomb Raider on their Twitter page, ominously called "The Nightmare":
The Nightmare serves as the third expansion out of planned seven that Square Enix are working on for the title, after the expansions packs of "The Forge" and "The Pillar", with the latter having just been released on December 18, 2018.
According to the developer, The Nightmare will see Lara face off against fallen friends and enemies, while on a mission to obtain a new high-powered weapon. There is also an air of introspective horror, as the adventurer will "battle foes who look like but are not like any she's ever faced, and confront the deadliest enemy of all: herself".
Not much is yet known about the new expansion, but if in line with the offerings of The Pillar, we can expect The Nightmare storyline will come equipped with new customization tools, new items and weapons for taking on Lara's enemies, and new skill sets which can aid her on her adventures.
The Nightmare is expected to launch on January 22nd, and will be free for Season Pass holders of Shadow of the Tomb Raider. Expect it to also be available as a separate purchase for non-season players.
Last Updated: January 16, 2019