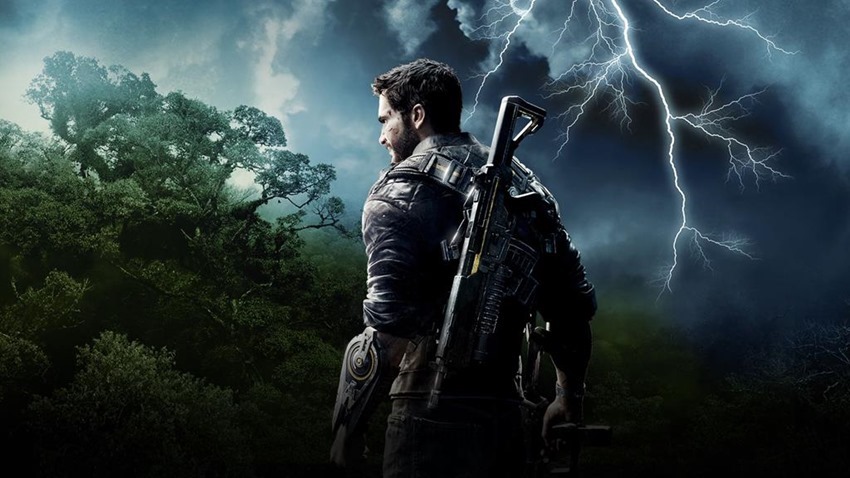 Forget about October and the Halloween festivities, because there is no month that is more terrifying than December. It may be called the Silly Season, but beneath the festivities there lurks true horror. You've all experienced it before. The coastal shopping centres which are suddenly filled to breaking point with barefooted Vaalies, the endless screech of Boney M's Drummer Boy on a 24/7 cycle of audio abuse and the never-ending guilt trips of not breaking your 13th cheque to buy gifts for family members that you don't even like.
I'm getting chills just thinking about it.
Fortunately, catharsis is a mere explosion away. More calming than downing an entire drum full of Valium, video games are the perfect escape route for anyone who hates the hustle and the bustle of the holiday season. Every December has a game that fits the bill. A while back, that game was easily Dead Rising 4 thanks to its abundant use of undead cannon fodder which players could murder their way through.
This year, the festive game that I've got my eye on is Just Cause 4. It's a series that is all about explosions, mayhem and delivering the biggest slap possible to the face of Newtonian physics. And also story apparently!
If you don't feel like watching the video, here's the gist of it: Rico Rodriguez has gone rogue, he's headed to a new island nation for some dictatorship-thwarting and there's a hint of familial issues when his father gets involved in…something. Of course, there's only one way to stop a private army made up of the deadliest mercenaries in the world who wield weather-changing super weapons that threaten world stability: Peaceful negotiation over years and years of bureaucratic meetings that eventually fail outright.
Nah, just kidding. EXPLOSIONS! The cause of and the solution to all of life's problems. Just Cause 4 looks familiar, but it also looks sillier than ever and ready to have some fun with its unique approach to causing mayhem within its sandbox. It'll be bringing some chaos to the Christmas season, on December 4. Ho ho HOOO SHEEEEEEEIIIIIIT A MISSILE IS LOCKED ONTO US!
Last Updated: October 11, 2018