There's no disputing just what a great gaming year 2017 has been. The Nintendo Switch launched and reignited the fire of Nintendo, while also giving us stellar exclusives such as Mario Odyssey and Breath of the Wild. Japan came in swinging on the PS4, with Persona 5 and NieR: Automata bringing two niche franchises into the spotlight in strong ways. And even the usual suspects punched above their weight, with Wolfenstein 2, Assassin's Creed and Destiny 2 all delivering a touch more than expected of them.
So to distil such a great year down to just three top games is hard, but I've already done that. We deliberated over games for our overall awards already, and quite frankly I agree with a most of the winners. There is no game better than Breath of the Wild this year, Mario Odyssey remains my favourite game on the Switch and PUBG stands as an industry shaking feat. But in the hustle of all these great experiences some equally incredible others are sadly looked over.
So instead of the best three games I played this year (which I literally just condensed into a sentence), here are the best three games of 2017 that probably would've won in any other year. And three games you should desperately seek to play.
Pyre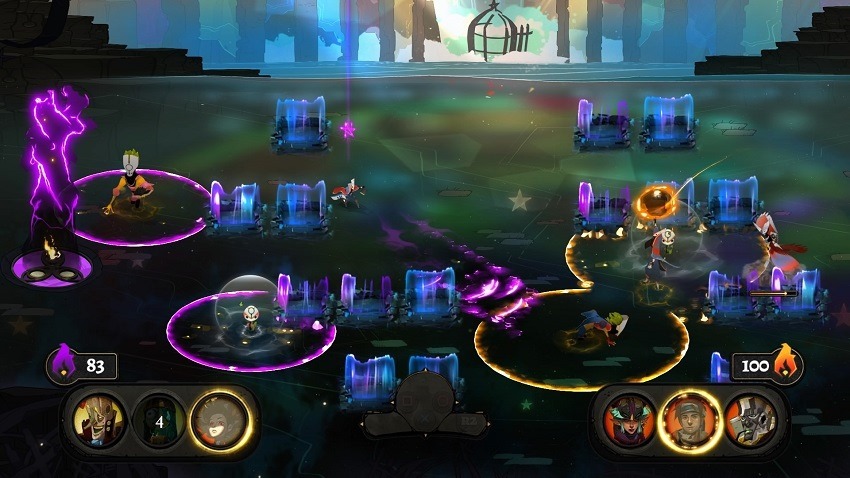 It's no secret that Supergiant Games make some exceptional experiences. Bastion was a frontrunner in the race n the early XBLA days, and Transistor shook things up with a clever combat system and alluring setting. Supergiant doesn't make the same game with a different coat of paint, and that's probably why Pyre stands out from anything they've done before. It's part visual novel, part supernatural sports game, with the lives and souls of your and your companions at stake.
What sets Pyre apart isn't its new sports game (which is arguably incredibly fun to play), but instead the context for it existing. You and the many companions you meet on your journey are all destined to remain in purgatory unless you complete a series of Rites. These events are what pit you against other lost souls in games for your freedom, tasking you as the Reader to guide your friends to victory and, ultimately, freedom.
Pyre plays with expectations in a way that not many other games can attest to, especially when you start reaching the end of particular Rite paths and being forced to make some extremely difficult decisions. It helps that it's wrapped up in a typically stunning Supergiant Games veneer. Its watercolours and striking design are simply breath-taking, as is the world your given the chance to explore. It's certainly one of the stranger games the studio has put out, but it's simply too unique and interesting to pass up.
Steamworld Dig 2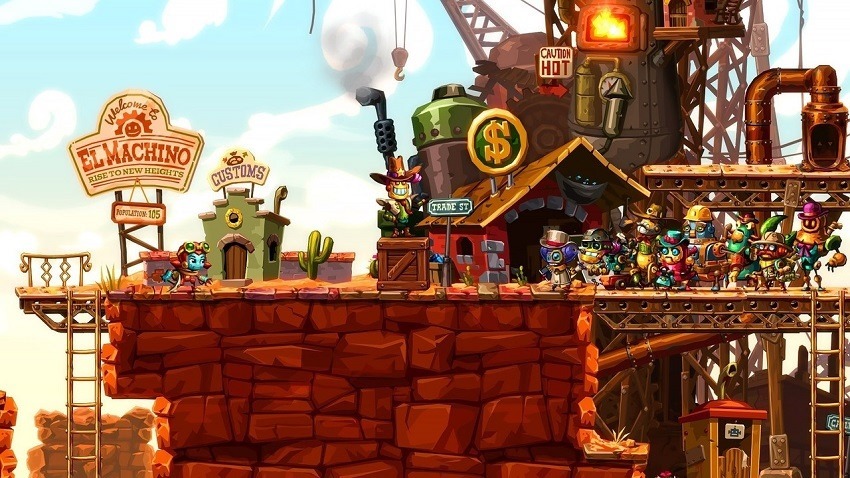 The Switch has been my platform of choice this year, and it's given me the chance to really experiment with some smaller games I would probably not have played otherwise. Sitting down at a PC or console for a short spurt of play seems archaic compared to the pick up and play nature of the Switch, allowing games to keep into the small pockets of free time I have like never before. It's why Steamworld Dig 2 has been one of my favourites of the year too, with its easy to understand mechanics and leniency with short play sessions making it a truly addictive title.
Mixing together elements of Metroidvanias and 2D exploration titles like Terraria, Steamworld Dig 2 mirrors a lot of what made the original so compelling. You're playing as a new character in a world beset by some strange tremors, but that doesn't stop you from taking your pickaxe and exploring the malleable world below you to your heart's content. Steamworld Dig 2 feels confident in its mechanics too, throwing some fascinating spacial puzzles your way that require forethought and keen platforming to overcome. Its slow trickle of new idea permeate the fresh dungeons you're given to explore, making each minute difficult to put down.
It's not extremely long compared to other gargantuan games you might have played this year, but it stuffs a lot of heart and soul into those precious hours. It's a game I didn't expect to get hooked by as much as I did, and probably one I might have skipped entirely if not for the ease of use of the Switch. But Steamworld Dig 2 is worth whatever setup effort is required of you. And for it to stand against the like of Zelda, NieR and even larger, more franchise established action games like Shadow of War certainly tells you something about its attention to detail in the design. It's wondrous.
Resident Evil 7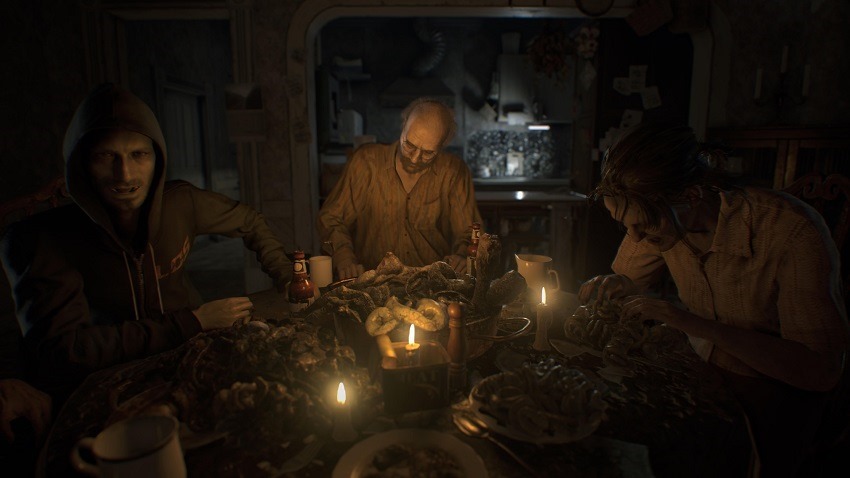 It feels impossible that we're still in the same year that Resident Evil 7 came out. But it did, and even though we got so many great games between now and January, Resident Evil 7 is one that still sticks with me. The horror soft reboot of sorts definitely has its issues, predominantly in its last third where almost everything it builds up falls apart. But it's rare for a horror game to stick with me for the right reasons. Specifically, it made getting scared engrossing.
Part of the magic has to be thanks to VR. I played through most of Resident Evil 7 with PSVR, and it truly elevated the entire horror show to new heights. Its tension and atmosphere peak within the first few hours of the game, married with some great environmental storytelling and exceptional level design. It feels like you know the ins and outs of the Baker house by the time you finally have to start hiding throughout it, and its three antagonists do a great job of making you jump at every corner.
Resident Evil 7 is a return to form for the franchise in a way even I was sceptical of. This sort of course correction is rare for a franchise this well established, but Capcom rolled the dice and went right into what fans had been asking for. Resident Evil 7 is terrifying in all the best ways, and it's telling when it managed to hold my interest past the utter anxiety it was bringing down on me with its jump scares and setting. It might have launched too early to be remembered this far into the year, but it's a game you shouldn't overlook.
This is, of course, just a drop in the bucket of great games 2017 gave us. While the likes of Breath of the Wild and Mario Odyssey still stand tall at the pinnacle, there's other expansive experiences like Persona and NieR I still need to catch up on. Hellblade, ECHO and Sonic Mania (we even got a good Sonic game) are examples other smaller titles you probably should give your time to first though, as this year showed even they can pack the biggest punches.
Last Updated: December 14, 2017