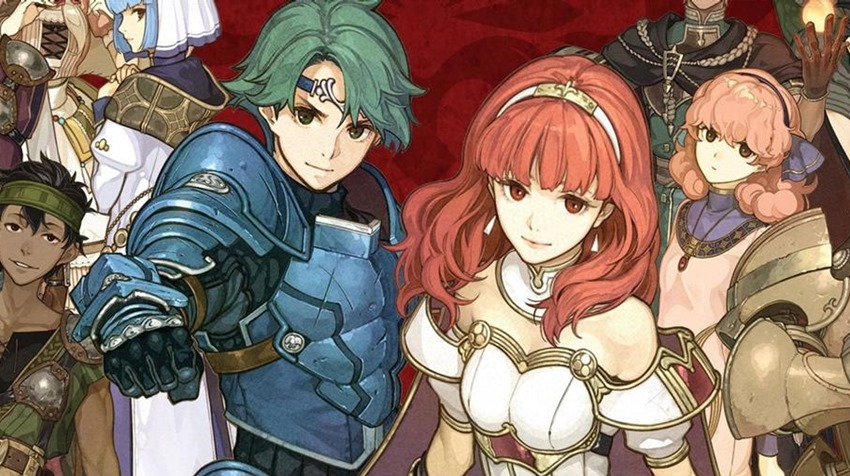 You know what the problem is with having a great gaming year? It's that more often that not, absolute gems manage to fall between the cracks, leaving them to gather dust as bigger marketing budgets overshadow them. 2017 may be a prime example of this trend, because for every Injustice 2 released there was a Hollow Knight that went unnoticed.
That's not cool my dudes. I could wax lyrical (again) about some of the most overlooked games of the year, from Dead Cells through to Sunder, but if I had a gun to my head and could only choose three to save from a gang of Russian Bratva that I'd pissed off? It'd be the following three before I used my years of kung-fu experience to save my body by grabbing the bullet with my face:
Metal Gear Rising: Revengeance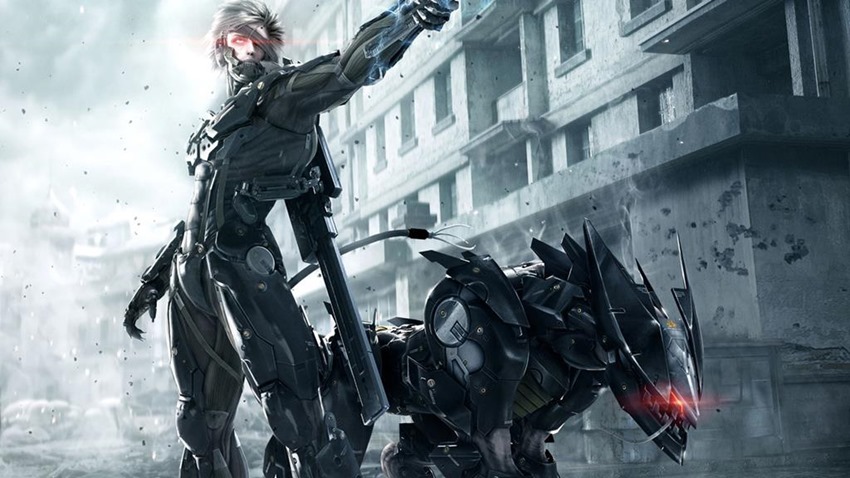 2017's best game was a throwback to the past. Thanks to the Xbox One console finally adding some much-needed backwards Zandatsu compatibility in the form of Metal Gear Rising, everyone was finally given a chance to find out that Revengeance is a dish best served cold. The best spin-off ever conceived since Disney slapped a pilot's jacket on Baloo, Metal Gear Rising felt just as fresh to play again as it was back in 2013.
A ton of energy, a ludicrous helping heaping of machismo and action sequences so intense that you'd be left breathless after you'd completed them.
Metal Gear Rising: Revengeance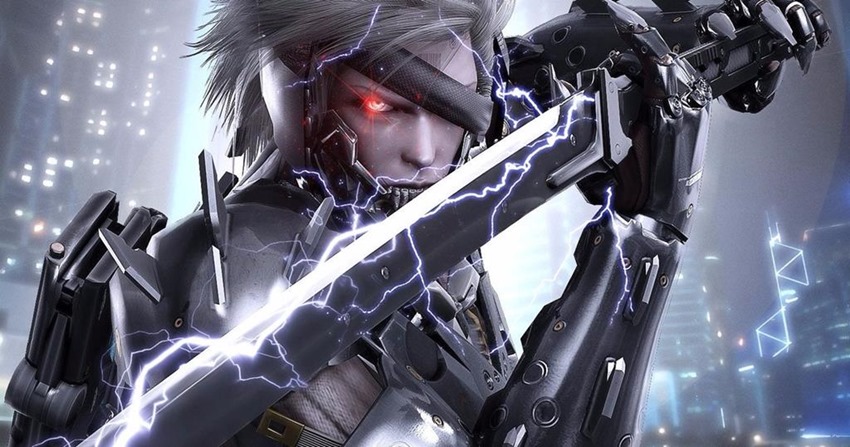 When it came to things that you definitely should not f*** with, 2017 had two of them: An American senator augmented by nanotechnology and Metal Gear Rising: Revengeance. What made this spin-off so special? Was it Platinum's incredibly fine-tuned sense of action and when to apply it? Boss fights that escalated increasingly and were capable of making you sweat bullets?
Maybe it was a plot so gung-ho on its homages to action cinema, having a homicidal robot dog that resembled a Sony AIBO on robo-steroids or the chance to don a Mexican ensemble as an alternate costume. Metal Gear Rising: Revengeance was all this and so much more, resulting in a game whose impact was felt long after the end credits had rolled.
Metal Gear Rising: Revengeance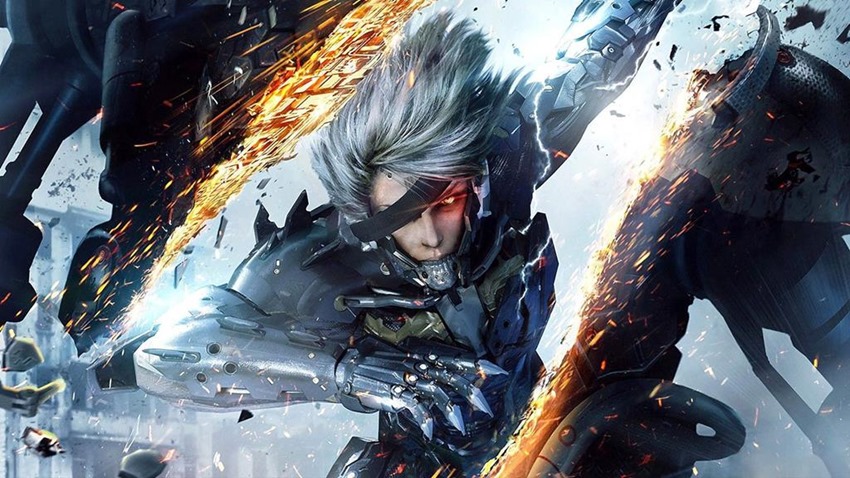 NO DAMMIT GEOFF PLEASE DON'T MAKE ME MENTION OTHER GAMES THERE IS ONLY METAL GEAR RISING PLEASE DON'T RESET ME BACK TO FACTORY DEFAU-
Editor's note: Darryn has been convinced to write about games that were actually released in 2017. With a hammer.
Destiny 2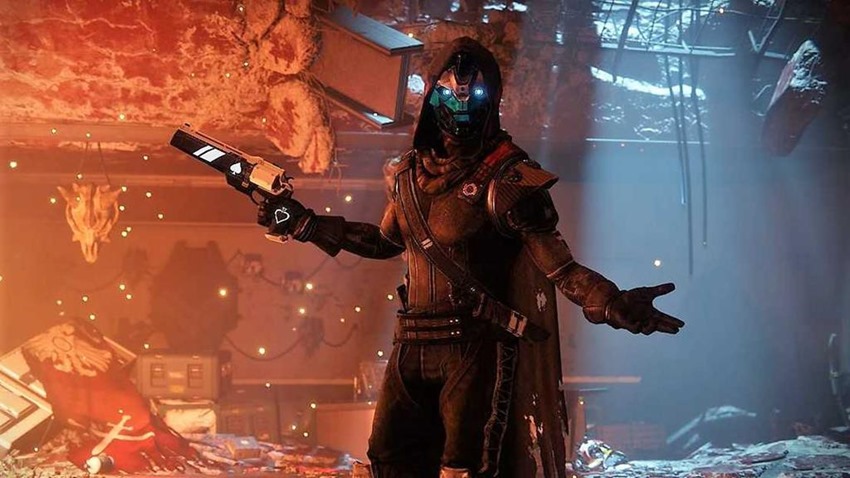 Well…duh. If you know me, you know that I'm a Destiny fanboy. I've spent hours in the European Dead Zone this year, scoured the face of Mercury and realised that even Space Satans from nightmare ascendant realms are no match for several million bullets in the face. A lot has been said about Destiny 2's current endgame, which players find somewhat lacking to say the least.
And yet, for all of these valid criticisms which do help shape the direction of the series, I can't help but find myself going for a ride on my favourite Sparrow when the mood strikes me. Destiny 2 is still a magical time-sink, an online space where friendships are forged and teams find themselves digitally high-fiving one another once the most insurmountable of odds have been overcome.
Destiny 2 is that best friend, your closest pal who you can always hit up for some predictable fun to while away a few hours on. Could its current endgame setup be better? Absolutely, but the core Destiny 2 experience is still an absolute blast to play, polished to an insane degree with many a quality of life improvement that makes you place your faith in it and hope for a brighter tomorrow.
It's that and so much more when it comes to Destiny 2, as nothing can rival those many moments of glory that the series delivers in the heat of combat.
Grab it on PSN (R999), Xbox Live (R999), or Battle.net (59.99 EUR)
Fire Emblem Echoes: Shadows of Valentia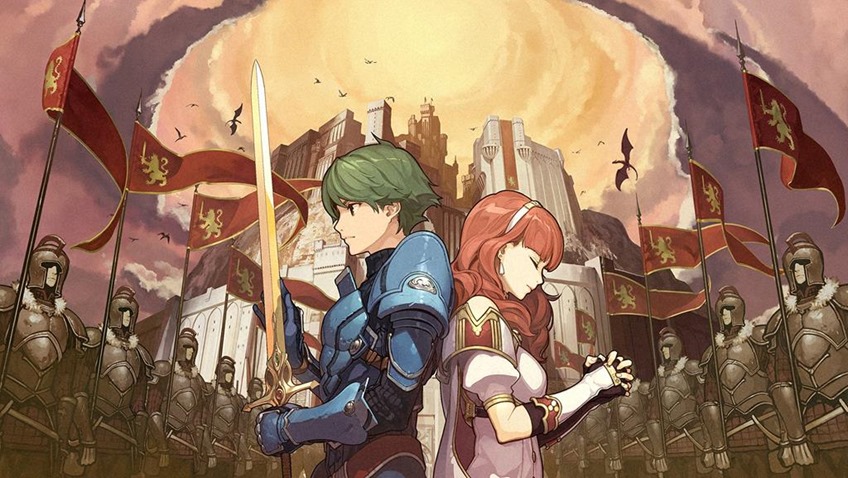 2017 is most likely the year where I finally say farewell to my Nintendo 3DS. An original triple layer-cake model, the Big N's fantastic dual screen hurrah has consumed hundreds of hours from me. Pokémon, Kirby and Pocket Jockey have been undeniable highlights, but 2017's best handheld experience for me? Fire Emblem.
While I jumped with gusto onto the Fire Emblem wagon with 2012's Awakening and the 2015 Fates series, Shadows of Valentia may just be my favourite. Strategy on the go, Shadows of Valentia reimagined a classic from the past and gave it a healthy current-gen makeover for today. Shadows of Valentia's greatest achievement however, was that it managed to retain enough of its past self and still make it feel relevant in an age where we're used to easily saving the day.
Stripping the core experience back to its roots, Shadows of Valentia was Fire Emblem without any unnecessary fluff. Its story was heartbreaking, its campaign was lengthy and every soldier lost along the way was mourned. A classic game through and through, that spanned multiple generations of strategy gaming at its finest hour.
Nex Machina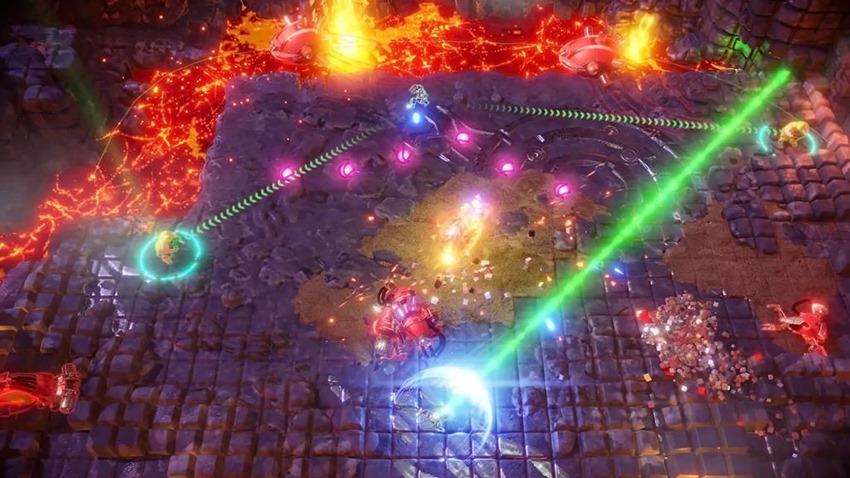 Sometimes the strongest organism is the simplest in its construction. In many ways, Housemarque's colourful swansong to a genre that it few cared for, was that science lesson in action. On the surface, Nex Machina looked simple enough: A top-down shooter, plenty of enemies and an infinite supply of ammo with which to blast the opposition into vibrant pixels.
Nex Machina was so so much more than just that however. Beneath that amazing veneer, there was a game whose constant layering of action upon action resulted in a consistently smooth challenge. Nex Machina pushed you, it encouraged you to be better and to always improve on your best runs in its handful of deviously difficult worlds.
Like learning how to play a guitar, Nex Machina was simple to pick up and challenging to master. It was well worth every single minute spent on it, as all of that effort resulted in Housemarque's greatest achievement.
Last Updated: December 12, 2017