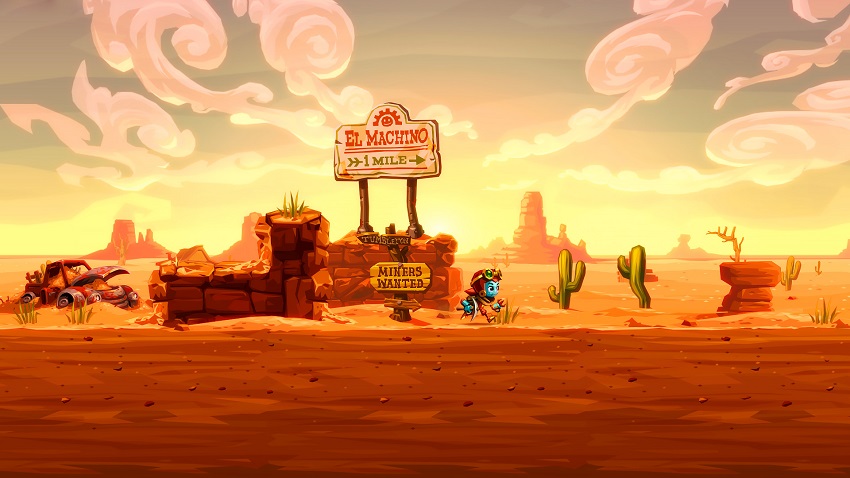 As some of you may know I'm a PC-exclusive gamer, so while many of you are enjoying the latest and greatest gaming has to offer in any given year I'm usually playing something a year or two older as I wait for the almost inevitable patches, additional content, and Steam sales.
However for the first time in quite a while I've actually played a few games released in the current year, and that means I can give you my top picks for 2017. And 2017 has been pretty good to me with three vastly different yet exceptional games. Let's get to it!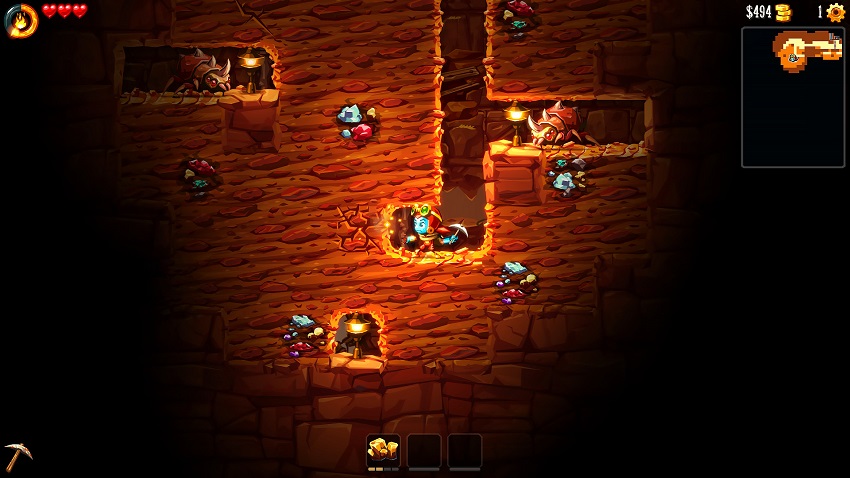 Steamworld Dig 2
This is a little gem of a game, and not just because you can mine gems in a colourful 2D world. This Metroidvania style game sees the intrepid young steambot Dorothy in search of her uncle Rusty, the protagonist from the prior Steamworld Dig. Over the course of her adventure she'll delve into long forgotten ruins, solve devious puzzles, encounter odd inhabitants and deadly creatures, and avoid many dangerous traps and hazards while on the hunt for her missing uncle.
There's an addictive quality to the game in that you always want to get that little bit further before stopping as you dig, jump, swing, and rocket boost your way around both above and below ground, and you're always unlocking and upgrading new gear as you progress through the world. That upgraded gear also encourages you to return to previously explored areas to recover resources you weren't able to access earlier and reach previously inaccessible areas, very handy since there are tonnes of secrets to uncover.
The story isn't all that important, this game is just pure fun to play.
Divinity: Original Sin 2
This is another sequel that improves tremendously on the original. A good RPG always has a good plot, and D:OS2 has an epic tale that pushes you forward to seek power and ascend to godhood in order to save the world of Rivelon. Completely intertwined in this quest is a new addition to the series – excellent fully voiced and developed companions, all with their own goals and agendas which can compete with other companions, or even your own.
Where the game really stands head and shoulders above other isometric RPGs however is in its turn-based, tactical combat. Spells can be combined to create different effects, the battlefield can be manipulated by creating, altering, or removing hazards, and turning a mighty foe into a chicken never gets old. While there were encounters that had me cursing at length as my party repeatedly died horrible deaths, at no point did the combat actually feel unfair. Those failures were either a result of my being overmatched at the time or more often simply because I messed up. In that sense it's like the Dark Souls of tactical RPGs, you guys.
I spent just over 100 hours completing a single playthrough of the game, and very rarely did I feel bored or like I was grinding through pointless padding. I also wanted to play it again in order to experience it differently, something very rare for me, and a mark of a very good game indeed. I haven't even touched on the up-to-four player co-op which is sure to end friendships or the game master mode where you can run games for your friends, and it has mod support.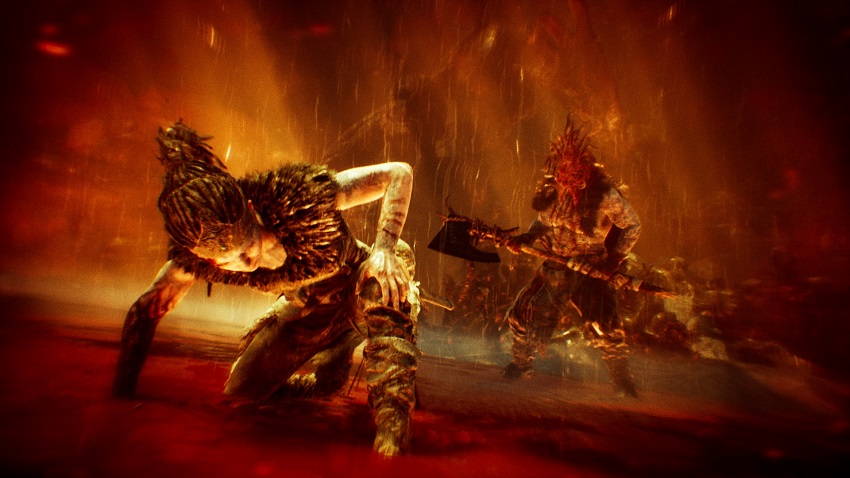 Hellblade: Senua's Sacrifice
My favourite game of the year is not a sequel, the shortest out of the three, and cannot be described as fun. Hellblade is a brutal game to play through, but the experience you get from it is second to none, and even now just thinking about it all these months later I still get that emotional twinge.
Technically it's a beautiful looking game with some slick combat, but is let down slightly by some finicky pattern-matching puzzles that aren't really that interesting to solve. The meat of the game is in its story, and what a story it is, and everything in the game (especially the stellar audio design) is designed to service that story.
Senua is on a journey to recover her beloved from the underworld and while completely alone, she's never free from the memories and voices trapped inside her head. Voices from her past regularly intrude on her present to question her motivations, and voices of her own are constantly whispering to her – berating, belittling, judging, but also helping. It's very disconcerting to hear while playing the game, and you can't simply ignore them because of how integral they are to progressing through the game and understanding Senua's journey and the hell she's been through.
Hellblade: Senua's Sacrifice is an absolutely incredible achievement in storytelling. It's emotionally draining but ultimately cathartic, and anyone who enjoys story-based games should play it.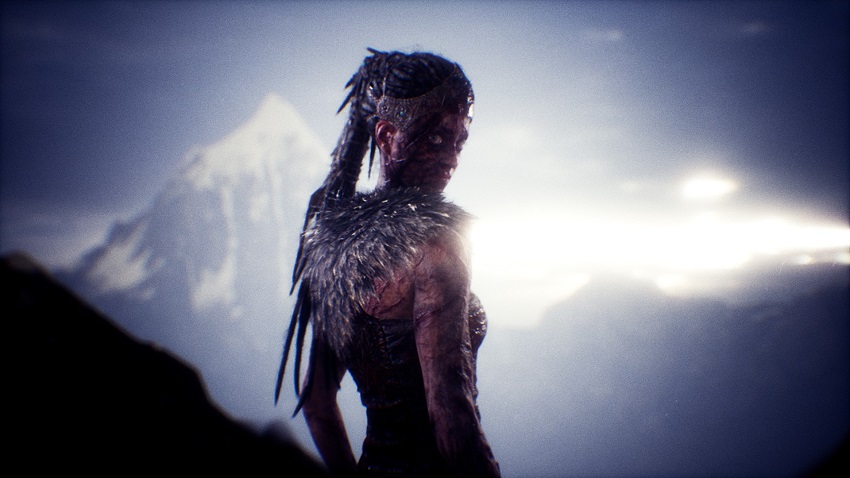 Last Updated: December 12, 2017