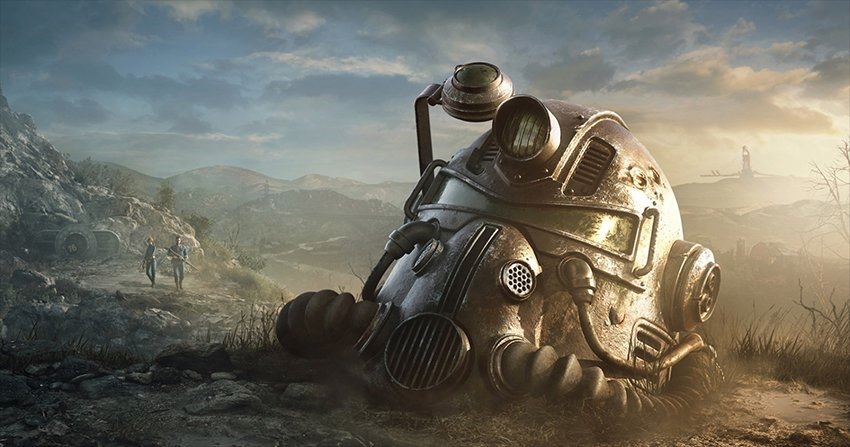 There's a still a lot of uncertainty around Fallout 76, the next great big post-apocalyptic adventure from Bethesda. While the game is most definitely focused on multiplayer and will require that players be connected to the internet to play it, those who wish to ignore the multiplayer aspect can effectively set themselves as invisible, and ignore the online facets completely. Still, there's a focus on rebuilding the world, in a way that's not entirely unlike other survival games like Rust.
Bethesda has now released a video that they've called "Welcome to West Virginia Gameplay Video" despite the fact that there's maybe 12 seconds of what could genuinely be construed as gameplay in the whole thing. It's actually not at all different from the video that was part of their E3 conference, but if you want to have a gander at it outside of the E3 setting, here's a good look at what to expect.
It certainly looks like Fallout, though the online aspect of it means that one of the most important bits of Fallout for me will be missing from the game: VATS aiming. Because you can't slow down the game for everyone, it's a feature that's been necessarily culled. I'm not too sure I can play a Fallout game without it. Yes, that may have a little to do with me generally being rubbish at aiming.
The video does however, reveal that you can pre-order to get BETA access before the game's November 14 release date.
All-new graphics, lighting and landscape technology brings to life six distinct West Virginia regions. Watch Welcome to West Virginia, featured during the Bethesda E3 Showcase, to get a look at the newest location in Fallout. http://fallout.com

From the forests of Appalachia to the noxious crimson expanses of the Cranberry Bog, each region offers its own risks and rewards. Post-nuclear America has never looked so beautiful!
Last Updated: June 26, 2018