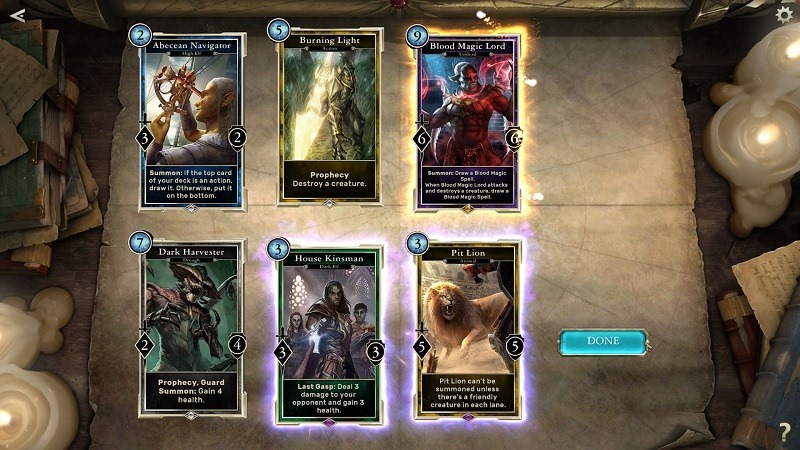 Blizzard certainly played their cards right (Ha!) when they conceptualised Hearthstone. A collectible card game that draws inspiration from the extensive Warcraft lore? Pure genius!
Bethesda are adopting that winning formula somewhat. The Elder Scrolls franchise too, is packed with many weird and wonderful characters, and they're all taking card form in a brand new game called Legends.
The Elder Scrolls: Legends was first announced way back at E3 last year. It only entered a closed beta period earlier this year, in April. Now, the doors are being kicked down for the public. Bethesda have announced that The Elder Scrolls: Legends open beta has begun (via Polygon).
The Elder Scrolls: Legends is a strategy card game that explores the series' characters, creatures, deities, and lore. Whether you have 10 minutes or ten hours, Legends provides a variety of gameplay modes and challenges that are easy-to-learn but difficult to master.

Built with all levels of players in mind, Legends offers accessible gameplay for beginners who want to jump in and get started quickly, and the game's depth keeps expert players engaged. With a wide variety of deck types and strategies, no two games are ever the same.
Interested? You can get in on the action right here. Truth be told, I've not paid any attention to The Elder Scrolls: Legends for the simple reason that I could never play it. With it being in open beta now, I'm curious, and contemplating downloading it myself.
The gameplay does certainly look interesting. Being somebody who's only played Hearthstone, I can already see the similarities. There are some core differences though.
For example, there are two lanes to take note of, both of which act in certain ways thanks to special conditions that alter the field of battle. Taking enough damage to the face (or doing the same to your opponent) can affect the game in certain ways too. It will cause a rune to shatter, which results in a card draw that can tip the scales back accordingly.
Yeah, I like the look and sound of The Elder Scrolls: Legends, but with Hearthstone having such a dedicated player base, and The Witcher's Gwent due sometime in future too, I'm not quite sure how Bethesda's upcoming title will fit into the bigger picture. This open beta period will be a key factor in people deciding whether it's worth their time or not.
Last Updated: August 5, 2016