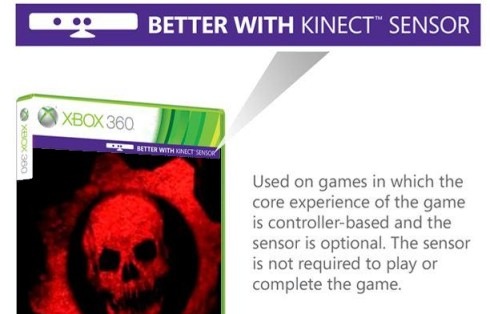 The Kinect marketing material is currently being sent out to the required advertising agencies and stores and as such we are starting to hear a little bit more about what we can expect from Kinect.
We have already seen the Kinect powered games will have a purple wave added onto the end of the Xbox 360 green waves but there is also yet another type of box that we are going to see.
For games that don't require Kinect but can be improved with Kinect will now get a purple bar under the waves with the words "Better With Kinect Sensor" typed across it.
It will be interesting to see how many developers decide to add optional Kinect functionality to their titles with some interesting possibilities down the line such as Forza 3 head tracking (which I think is an obvious contender) or Halo melee attacks by shoving your controller forward.
Source: ICGamers
Last Updated: July 6, 2010