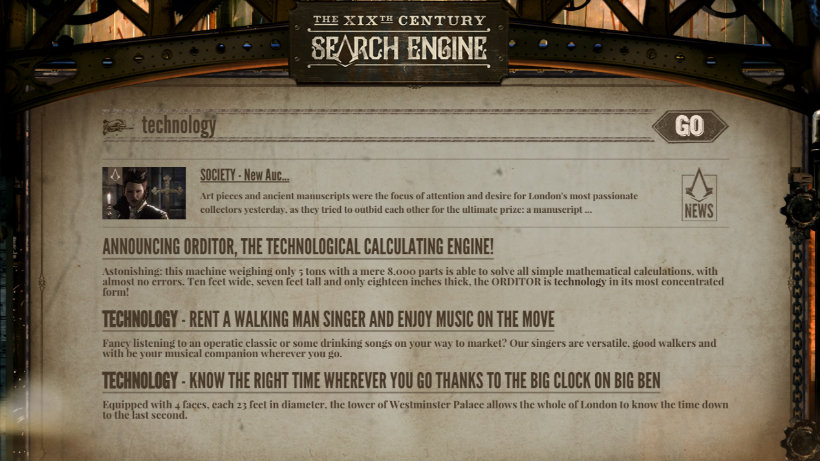 Assassin's Creed Syndicate takes place during the Industrial Revolution in London. At the time, life was speeding along faster than people were used to. Newspapers and trains meant that information could travel within hours instead of days, but obviously that's ridiculously slow for us. So, Ubisoft has created an Assassin's Creed Syndicate search engine to help us find all the information we could possibly want, and it is highly addictive.
The search engine is purely for lore and historical purposes and won't give anything away from the game. Just check out what happens when I try to search for the Frye twins: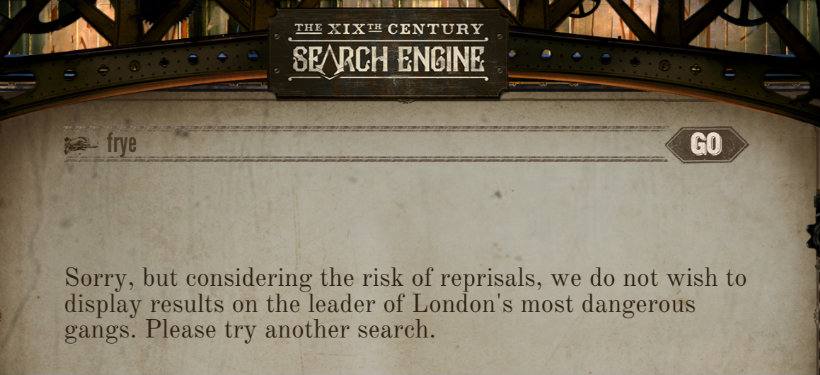 When searching for things like technology or school, it does give a better sense of the time as we can learn about all manner of life at the time. Remember, the idea of childhood only evolved around this period as children were no longer allowed to work in factories and people came to realize the value of education for children so that they could pursue better employment when they reached adulthood and engage in activities that required more advanced skill sets.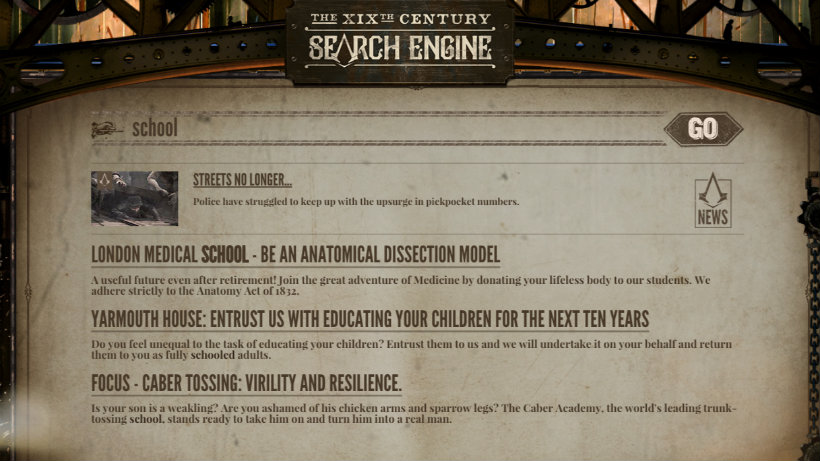 The website certainly sets the mood. Thanks to some lovely parallax scrolling, it looks like you end up down in the depths of a teamwork factory, complete with the clanking and cajoling one would expect. It feels a bit dark and there are references to ink not drying yet or horrific industrial accidents getting in the way of accessing your information.

There are some unique entries hidden among the articles. I found some cool info about Queen Victoria and Albert, as well as some tidbits about Victorian era swingers clubs that was rather intriguing. Don't ask me for my search terms, it's much more fun to find it yourself.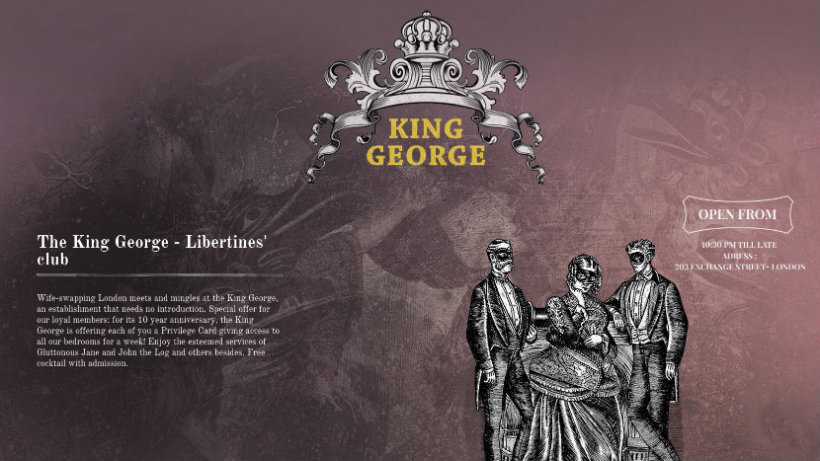 I know that this is pure gimmick, but it's sort of ridiculously fun and I could easily lose hours of my day just coming up with silly search terms and seeing what pops up. Seriously, search for things like "medicine" and "revolution" and see some of the bizarre articles that pop up.
Last Updated: October 5, 2015