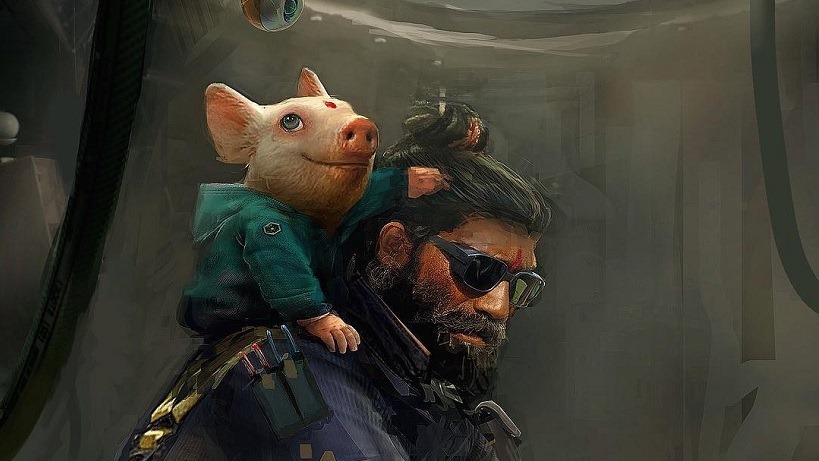 Beyond Good and Evil 2 for a time lived in the same bracket as all other good videogame myths. It's chances of being revealed at an E3 were about as slim as a Valve game with a "3" in it, which made its September announcement this year all the more surprising. But it's been a long time coming, as Michel Ancel explained to Kotaku at Indiecade last weekend.
Speaking about how important the game is to Ubisoft and just how long its been in development, Ancel detailed how he and his team have been working on the sequel properly since the end of Rayman Legends. That puts a few years on the project already, but it doesn't mean it's anywhere close to finished. In fact, Ancel isn't even sure they're ready to show it off properly, which is very important to him. Ancel's surprise reveal wasn't meant to indicate the contrary either.
"That was not a gimmick but a way to say 'Look. The game exists and we can do it.'"
But why wasn't it happening before? According to Ancel, the team has been looking at a Beyond Good and Evil 2 sequel for years now, but never felt that the technology to achieve their vision was here yet. One of the big features Ancel wants in the sequel is inter-planetary travel – a facet of the first game that he regrets not being able to achieve. He described it as something akin to Star Citizen in terms of an idea, but not so much in scope.
"We're looking at games like Star Citizen and seeing they have these big planet systems and thinking 'We have the same problems but we are more advanced on this side, [whereas] they're doing something nice on this side.'"

"It's crazy and difficult to explain to people how technical making a game is. Now it's not anymore about polygons and things like that, it's about millions of behavioural AIs, systems, and giant spaceships crashing on big planets"
But unlike the misfortune that fell upon another game with such ambitions (nudge nudge wink wink No Man's Sky), Ancel understands that this system alone will not make his sequel a compelling game. It's just another dimension to the gameplay, which needs to be "diverse" enough to keep the player interested.
It's certainly not what I expected to hear next about this sequel, but it's piqued my interest as to just how big Ancel and his team are thinking this might be. The idea of it being a side-project for Ubisoft has almost seemingly disappeared now, while we wait patiently for the next big conference for it to (hopefully) make an appearance.
Last Updated: November 25, 2016