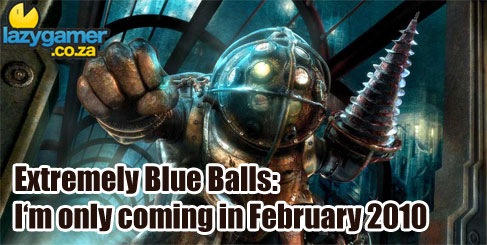 Have you been itching to return to the rapturous world of…err…Rapture? Did you feel slighted when it – like so many other games – was moved to a vague 2010 release? Hopefully this'll bring a smile to those of you've who've been submerged in the delay-fuelled depression.
Bioshock 2, from developers 2K Marin and Digital Extremes has been given a solid release date – and it's it's not too far away. The game will see a a worldwide, simultaneous release on February 9 2010. That's right folks – al three versions – PC, PS3 and Xbox 360 – will emerge on the same day.
As a refresher, the single player component of the game has you playing as the first Big Daddy, battling a Big Sister nemesis and takes place 10 years after the original, while the multiplayer component acts as a sort of prequel, allowing you to see the fall of Rapture.
Source : Eurogamer
Last Updated: September 21, 2009