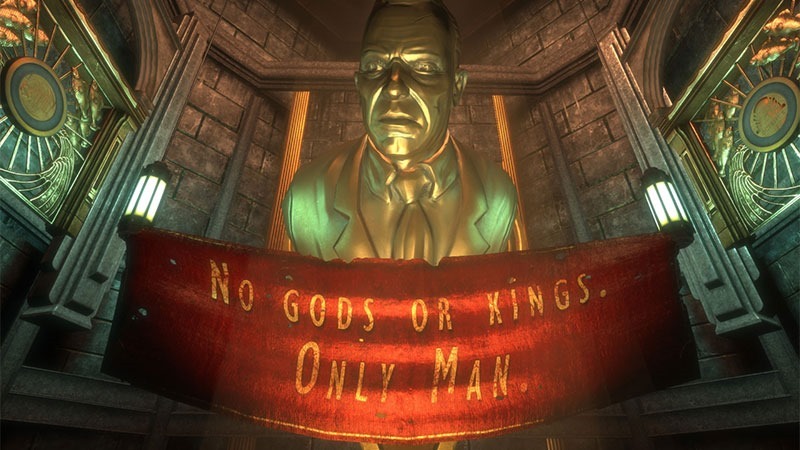 BioShock! It's one of the last generation's best series of games (as long as you forget that BioShock Infinite wasn't really all that good). It's back, in a new remastered collection of the trio of games about cities, men and lighthouses.
The first one's still best though (narratively!). It's also the one that's received the biggest makeover. The team at Blind Squirrel games has a done a decent job of making the game look better, using higher resolution textures and artwork – but there's been nothing done, mechanically to make the game any better. And on PC, it's a bit of a disappointment. The remaster may look nice, but it's a straight up console port, missing the sorts of options PC gamers love to have in their games.
It's also got a fair number of bugs, glitches and issues. If you're one of a number of PC players re-entering Rapture only to be hit in the face with crushing disappointment, 2K wants you to know that they're on the case.
Speaking on Steam, here's what 2K's said:
"Since the launch of BioShock and BioShock 2 Remastered, some players have been reporting stability issues, while others have asked for additional feature support. We hear you and we're happy to report we're addressing this feedback soon. Whether it's your first time in Rapture, or you're revisiting it again, we want your experience with the BioShock remasters to be as enjoyable as possible."Here, specifically, is what they'll be fixing first:
General Mouse Fixes, including better Mouse Smoothing, Sensitivity and Acceleration Options in BioShock;
Additional Speaker Mode Options in Audio Settings in BioShock;
Improved FoV Slider Options in BioShock, BioShock 2 and Minerva's Den;
Support for 21:9 display ratios in BioShock, BioShock 2 and Minerva's Den;
General stability improvement to reduce instances of game crashes.
Many of those issues can be fixed through tweaking ini settings, but nobody should ever have to do that sort of thing anymore.
Last Updated: September 20, 2016