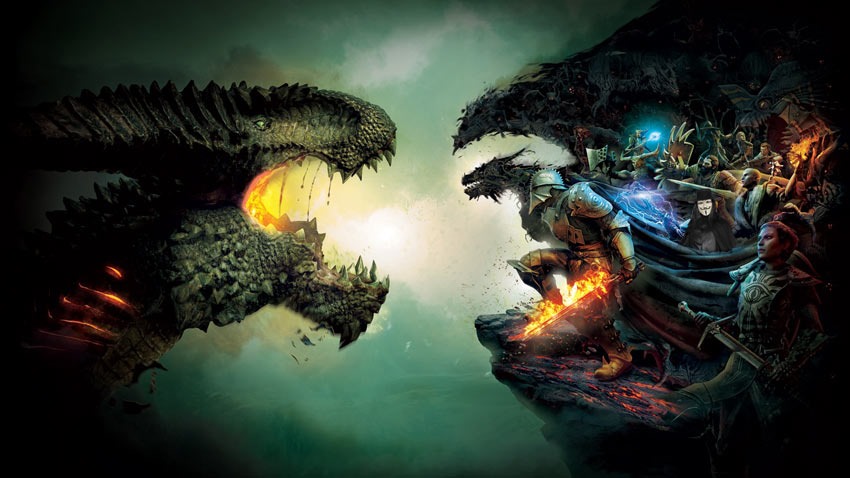 Do you remember, the fourth day of December? When dragons were all the rage as we spoke for an age? It's hard to believe it, but Bioware's Dragon Age franchise is now at the ten year mark. A full decade has passed since Dragon Age: Origins hit the shelves in November of 2009, kicking off a new franchise that saw Dragon Age 2 arrive in 2011 and Dragon Age: Inquisition in 2014.
So what's happening with the franchise? Only Bioware knows for certain, but several years later and with reports of multiple reboots leaking out on an almost annual basis, the next chapter seems nowhere close to being fully realised. It's the game that will most likely make or break Boware after the flops that were Mass Effect: Andromeda and Anthem, with EA CFO Blake Jorgensen saying back in October at an investor's call that 2 Dragon 2 Age would arrive. Eventually:
You know, Dragon Age is out there, and we talked about it publicly that it's in the works and probably comes after fiscal 2022.
What that means, is that the soonest that Dragon Age could arrive would be 2022, while early 2023 would be more realistic. Anyway, there's still plenty of good to celebrate when it comes to the franchise and Bioware is looking to do just that with Dragon Age day on December 4. Sorry, I meant Dragon 4ge Day:
There's talk of something being shown off, although knowing EA and Bioware this will probably be Dragon Age 4 but told with talking heads and a sneak peek at concept art. Probably. As for what kind of game Dragon Age 4 is shaping up to be? Rumours have been jetting around the industry for years now, with every fresh reboot of the project adding something new to the mix. Although the current guesstimation from the industry about Dragon Age 4 being Anthem but with dragons may just be the most frightening prediction of the lot.
Last Updated: November 5, 2019