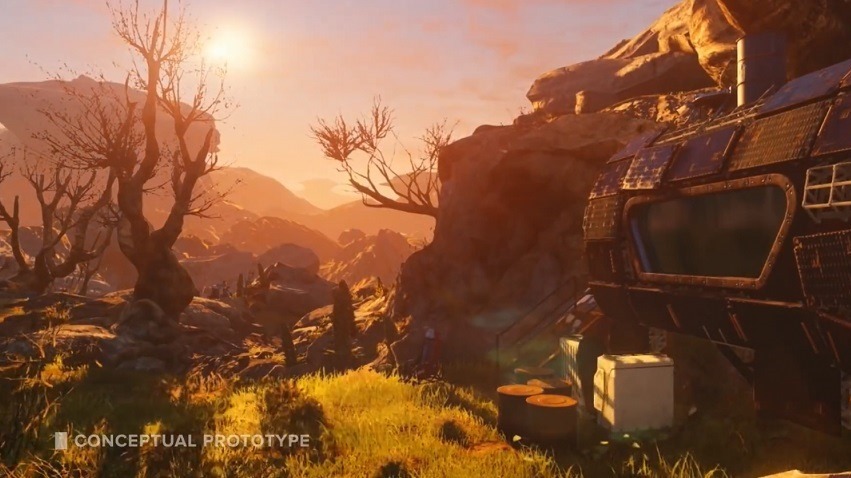 With the release of Mass Effect Andromeda behind them, the next big project on the BioWare table is Project Dylan – a brand new IP that the studio has been working on since 2014. The project was expected to be revealed sometime this year and launch before the end of their current fiscal year, narrowing down the window to March 2018 at the very latest. But in a conference call last night, EA revealed that the game has been pushed a year back, with the latest release date now sitting in March 2019.
The new BioWare IP has been removed from the current financial year window by EA, with the publisher claiming that BioWare wants to get the game just right before launching to the public. There's a lot riding on this new IP, given rumours of its content. BioWare's Dylan is reportedly EA's answer to Activision's Destiny or Ubisoft's The Division. A shared-world experience that the company clearly sees money in, given the success of the model for its competitors.
But this latest delay is certainly a setback. There's no confirmation that we'll be waiting until March 2019 to play BioWare's first new IP since Dragon Age and Mass Effect, but it's unlikely that EA would push this back to have it come out in the middle of 2018. This could also have something to do with EA's multi-game Star Wars deal, which might be sapping some resources from the project if there are indeed having a wing of BioWare work on their own entry.
It's all very uncertain at the moment, but it doesn't mean we might not get a reveal soon. EA and BioWare have made it clear in the past that they intend to reveal the new IP in the near future. Whether that has been affected by this new delay is yet to be seen, but E3 is certainly close enough to make that uncertainty short-lived.
Last Updated: May 10, 2017