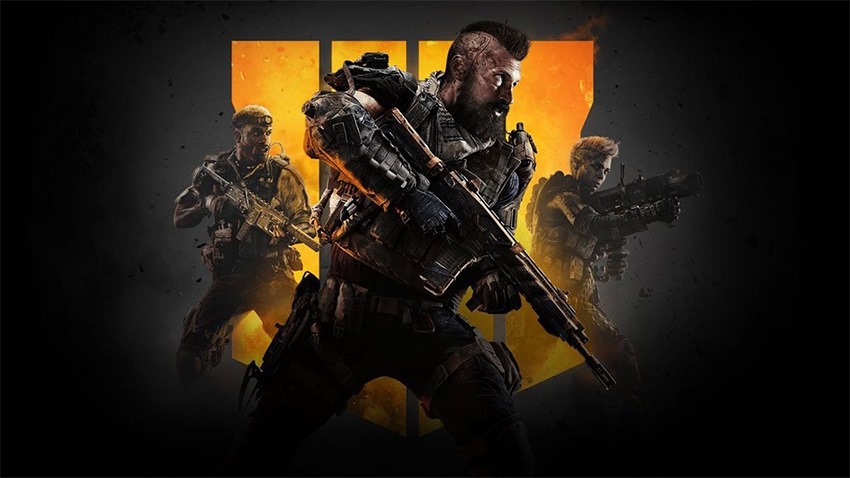 Call of Duty: Black Ops 4 was a bit of a gamble for Activision – though it seems the company knew what it was doing. By stripping the traditional single-player campaign, Black Ops 4 goes all in on multiplayer modes, but fleshed out each of its three modes sufficiently to make players feel that they've gotten the value they expect out of a new AAA blockbuster game. While I'll always lament the loss of the single player (it's usually my December-time popcorn entertainment), it's a move that's been received well by fans.
In fact, it's broken Activision launch-day records for the best-selling Call of duty game. According to Activision, it's enjoyed the best day one digital sales of any Call of Duty, and also broken the global records for the fastest-selling PlayStation digital release. The wording there is important because while the game has sold incredibly well digitally, physical sales of the game have lagged. According to GI.Biz, UK launch day sales of the physical, boxed game are down 50% from the last game – which is the lowest physical sales tally in 11 years. Despite that, it's still the second biggest physical launch of the year in the region, behind FIFA 19.
It makes sense though. As a multiplayer game, it's just better suited to being stored on consoles digitally over requiring a disc to unlock the content. The 50GB day one patch on physical copies probably didn't help in that regard either.
Despite the lower physical sales, Activision says that "the total number of people who connected online to play Black Ops 4 increased from last year's release."
"Black Ops 4 is an incredible game, and the community's response to it has been amazing. We have shattered multiple digital day one sales records, and the number of people who connected online on day one to play has grown year on year," said Rob Kostich, EVP and GM, Call of Duty. "But probably the most important thing is that the community is having so much fun across Multiplayer, Zombies and Blackout. We are so incredibly thankful for the community's trust and support. This is just the beginning, it's going to be an incredible journey with Black Ops 4."
Last Updated: October 15, 2018