I'm terrible at fighting games in general, but specifically Street Fighter V. It's immensely strong reliance on blinding fast relaxes, zoning control and reactions to opponent moves makes it both incredibly technical to play but equally fascinating to watch. I've got a real soft spot for the professional Street Fighter V scene, where players from around the globe come together to play the game in ways I didn't think were possible. And this weekend, something truly mesmerising happened.
Taking place during a tournament being held in Spain, a Dutch player by the name of Sven stunned everyone by winning his first ever match at his first ever professional tournament. That happens all the time, but considering Sven is blind it, makes the achievement that much more monumental to the Street Fighter V scene. Even the two commentators on duty, who were rooting for Sven from the start after realising his handicap, couldn't understate just how incredible the feat really was.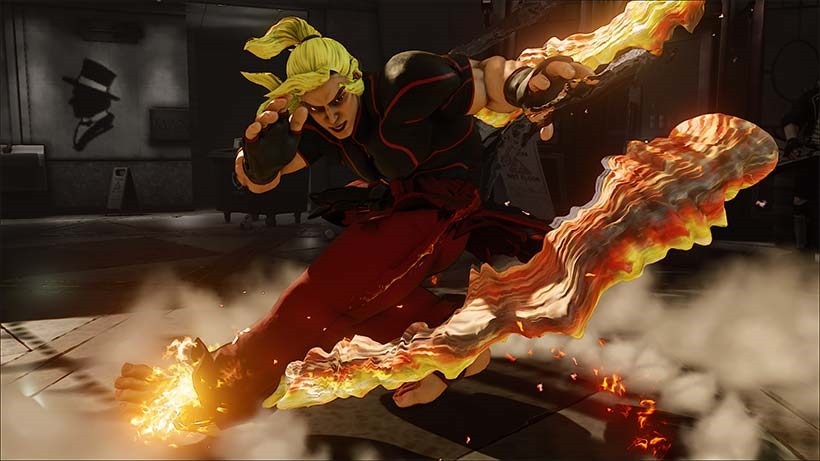 Sven went blind at the age of five due to cancer, but didn't let that stop him from enjoying the games he had already fallen in love with. When Street Fighter II released on the SNES, he was amazed at how much he could play the game with sound cues alone. With Street Fighter V, that trend continued. Sven explains that the game has incredible sound effects, allowing him to accurately pinpoint an opponent's moves and positions.
"Street Fighter V has really good sound effects. I play with a headset on so I can hear left and right what's going on. When a character's kicking and punching they make sounds in different ways. You have to study the sounds for a long time."
It's one hell of a feat, considering so much of Street Fighter V's visual cues are used as a crux for professional players. The ways models start shifting weight around give players hints as to what moves are about to be unleashed – something with Sven cannot depend on. But with sound alone he was able to pull off a ground-breaking victory which is likely to be spoken about for years to come within the large Street Fighter scene.
I mean, Sven has only had a PS4 for a year. In every sense of the word, he's only just getting started.
Last Updated: April 3, 2017