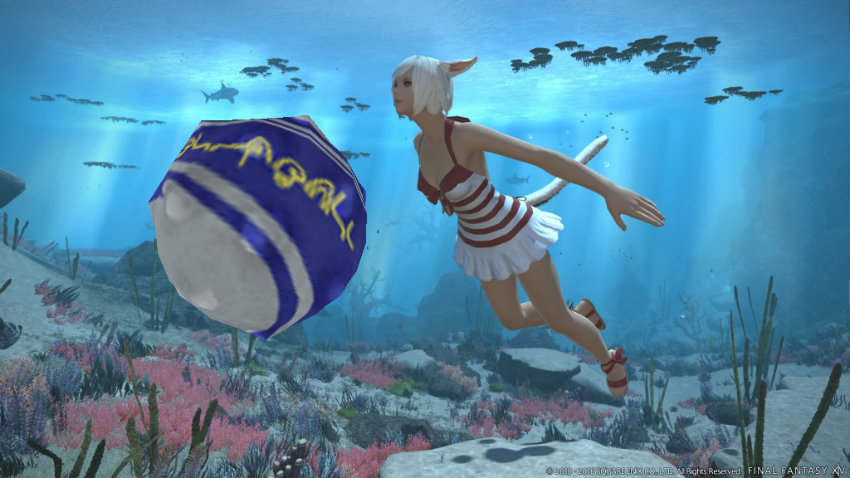 I have very fond memories of playing far too much Blitzball in Final Fantasy X. There was something so fun about swimming around, hitting fantastic goals and using ridiculous abilities to best my opponents. So when Square Enix started giving details about the new Final Fantasy XIV expansion at Fan Fest this weekend, and it turned out there were underwater levels, of course the question came up if Blitzball will return, and it's sounding like it might, albeit in a new form.
First up, though, take a look at this fantastic trailer for the expansion, showing off the new areas coming to the game:
I really need to get back into FFXIV. If the expansion is coming 20 June, I only have a few short months to finish getting my awesome character through all the existing content so that I'm ready, willing and able to take on the new stuff when it launches. But back to the Blitzball thing. During the media sit in with Yoshi-P at EU FanFest (thankfully transcribed by Gamerescape), one of the media outlets asked if we could see Blitzball in the future of the game.
To be honest, yes we have plans, maybe. The thing is, we've run into a few problems, there's the opinion that if we released it as it was in FFX, players might lose interest in it quickly. Then on the team we had the idea of OK because we're an MMO, lets make something that fits with the style of game we have. However if we do that, then we're going away from the Blitzball people know and expect. We're trying to find a good mix of both sides. Because we have swimming and diving, its natural to get that in the game.
I'm not totally sure what MMO Blitzball would mean, but probably something along the lines of multiplayer gameplay, perhaps something like Rocket League but in a Blitzball fashion? It's hard enough doing a raid or dungeon with random players and assigned roles in FFXIV, just imagine the chaos of building a team. That said, it could do really well for PvP. I suppose these are the details that they're trying to figure out.
So no, we don't have solid confirmation that Blitzball will be a part of FFXIV Stormblood, but the plans are there, and fan interest is definitely there, so it's not totally unreasonable to imagine that it will be added to the game at some point.
I have been continually surprised by FFXIV. I didn't expect to like it, didn't expect it to feel so much like a "real" Final Fantasy game, and yet it is everything you could hope for in a Final Fantasy MMO. I adore playing it on my PS4, so you don't need a PC to get into it, and dammit, after watching the Fan Fest I am really keen to get back into it.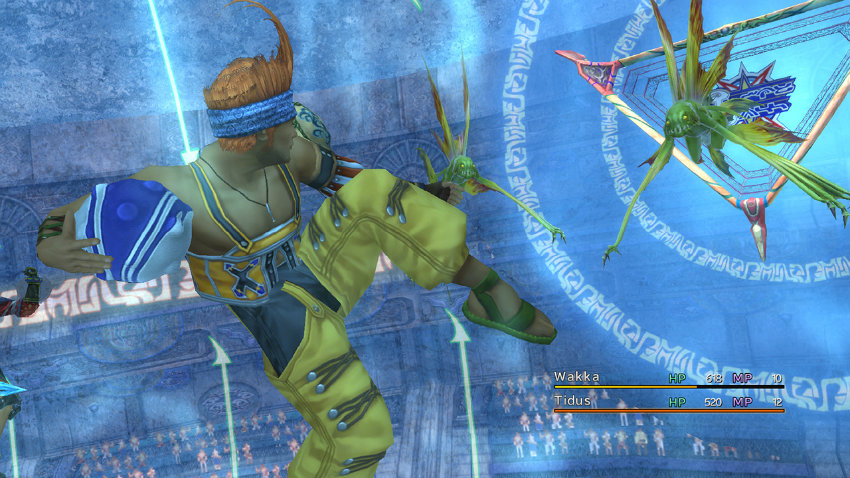 Last Updated: February 20, 2017