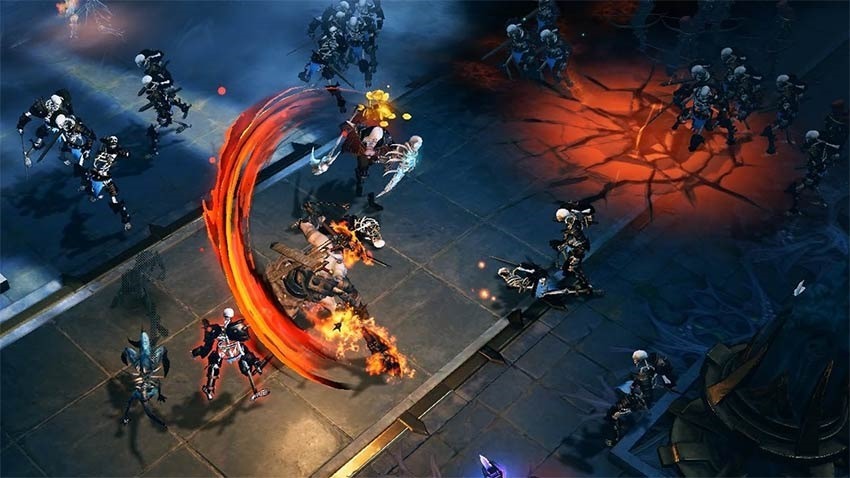 To say that last year's announcement of Diablo: Immortal didn't go over well would be somewhat of an understatement. The blowback the company received for daring to port one of most revered franchises to handhelds was frankly ludicrous – though it's worth noting that most people didn't have any issue with the idea of a mobile Diablo. Rather, they were angered by what they felt was Blizzard giving up on its primary platform, PC.
Speaking to Gamespot, Blizzard president J. Allen Brack – who stepped in when Mike Morhaim left – admitted that they got the messaging very, very wrong with that reveal.
"I think the thing that we did a poor job of when we announced Diablo: Immortal was contextualizing what we think the future can be and what we think of mobile in particular," Brack said. "And I also think the key thing that was lost, that we did a poor job double emphasizing, is we are a PC developer first. And then we look for other platforms that we think are awesome that can support the types of game play experiences that resonate with the type of games and values that we want to put forth into the world. And the example of that is, there was a little bit of a backlash when we [announced] that we were going to port Diablo 3 to console as well."
He does go on to say that he thinks Blizzard can make good mobile games without sacrificing the sort of quality that the company is known for. Honestly? When it was announced, I didn't care for it, but now I'm actually a little keen on a mobile Diablo game – as long as it isn't egregiously monetised and is actually fun to play without feeling like too much of a grind.
"If we think about what mobile was going to be for Blizzard in the future, we think that mobile doesn't have to be a lesser-quality experience," Brack said. "We think that we can make Blizzard-quality games. We think that we can have Blizzard values around monetization, and we think it can be a great experience. And Diablo: Immortal is a game that we've been working on for quite a few years at this point, and we're happy with how it's coming along. We're looking forward to having the players see it whenever it's ready to go."
Last Updated: October 3, 2019