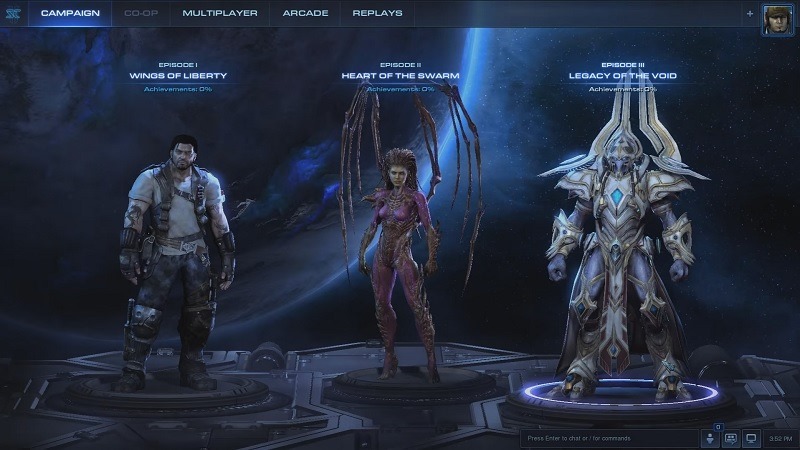 Blizzard are in a very generous mood lately it seems. Just yesterday for example, they announced that they were slashing the price of the Diablo III Battle Chest (a package that includes the base game and its expansion). Now, they've come out and said that they're doing the same with the StarCraft II Trilogy:
It's hard to believe that it's been a year since millions of players took retook the home world of the Protoss and closed the book on the epic StarCraft II journey. To celebrate this occasion, we're dropping the price of Legacy of the Void to $29.99. We're also dropping the price of the StarCraft II Battlechest, which contains all three games, Wings of Liberty, Heart of the Swarm, and Legacy of the Void, to $39.99. The Digital Deluxe version is also dropping to $59.99.
You'll notice that Legacy of the Void, the excellent final instalment in the trilogy, has had its price tweaked too. If you've missed out on playing it for some reason (and you already own the first two puzzle pieces), now is as good a time as any to grab it. Why? Because it's damn great finale:
Its mere existence proves that the RTS genre, despite the flood of MOBAs in recent years, is very much alive and well. It's clear that Blizzard have poured every resource at their disposal into making the definitive StarCraft II experience. The result is something truly special. Legacy of the Void should not be missed.
Hell, the entire StarCraft II trilogy is rather amazing. As awesome as it is however, I couldn't really recommend it to newcomers previously simply because grabbing all three titles individually was a tad costly.
Now though, at a price of $39.99 (or €39.99) the complete StarCraft II trilogy, chockfull of content, is incredibly affordable. If you've never experienced Blizzard's RTS, well, there really is no excuse anymore.
Last Updated: November 11, 2016