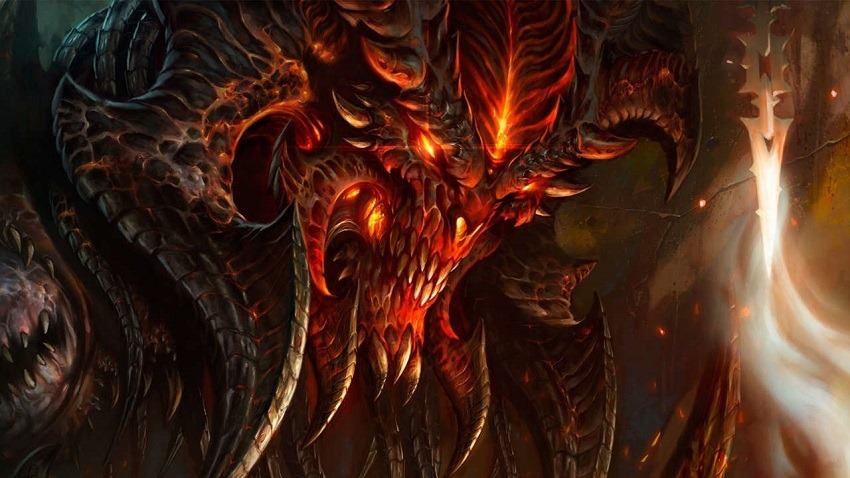 Just last week a rumour surfaced that suggested Blizzard Entertainment would be releasing their first game on a Nintendo platform since the ol' Nintendo 64 days. It's been that long since a property like Diablo, StarCraft or WarCraft existed on the ecosystem, making it a long wait for anyone looking for an RTS fix or demon-slaying adventure with a controller. That was the case for most consoles too, but Diablo III quickly signaled a return to home entertainment systems when it launched on Xbox and PlayStation back in 2013. It seems that Blizzard isn't even playing coy with a Nintendo Switch port anymore either.
Sweet dreams. pic.twitter.com/tZvCnjjzWb

— Blizzard Entertainment (@Blizzard_Ent) February 28, 2018
It's a simple tease meant to fan the fires, but it's pretty clear what Blizzard is poking at here. A Diablo night light wouldn't warrant a full video from the team (although it is pretty fancy), so you'd probably be safe in guessing that its "switching" from on to off is indicative of an announcement coming from the developers sometime in the future. Had it not been for the previous leak this might have gone entirely unnoticed. But with the Switch selling like it is, and thinking about how good Diablo III would be on the go, it makes a lot of sense.
Diablo III could launch on Nintendo Switch with the full breadth of content, now that the game has just launched into its 13th season. There's a lot of talk about what's next for the franchise, but there's no disputing just how much content Blizzard has pumped into the action RPG as a platform over the years. Especially after Reaper of Souls, Diablo III was a hit and has remained that way for dedicated fans ever since.
Would I play it again on Nintendo Switch? Definitely – especially if it comes with a neat couch co-op mode that can be played on the go.
Last Updated: March 2, 2018