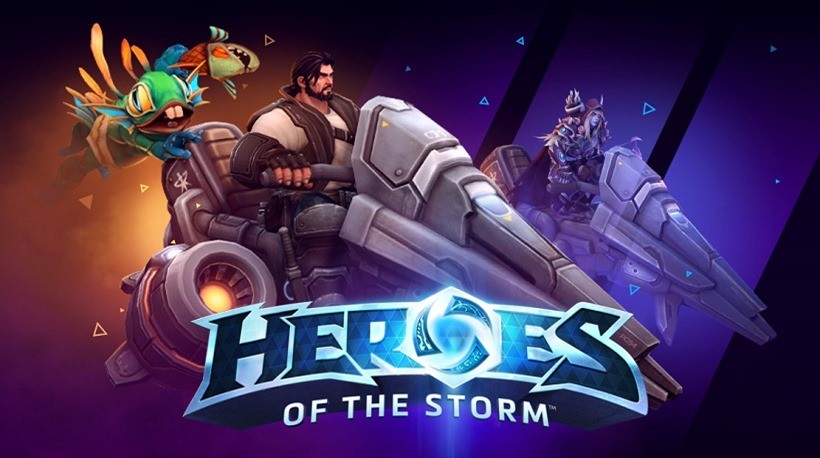 Tis the season to be jolly, Fa la la la la, la la la la! Tis also the season of gift giving, and believe you me, there is no better present than a fresh copy of Blizzard's MOBA, Heroes of the Storm. Think about it – it'll cost you absolutely nothing and in exchange, you, the giver, may even receive a gift or two of your own.
"Wait, what do you mean I will receive presents too… are you drunk on eggnog you silly cabbage?" I hear you all ask indignantly, and the answer is yes, I may just be, but that's not the point! What is, is that if you recruit some friends into the Nexus this festive season, not only will they get some added bonuses for jumping into Heroes of the Storm – you will too.
Even the mightiest Heroes know that it's foolish to stand alone while battling in the Nexus. Rally your friends and fight side-by-side for glory, honor, and some epic rewards! To help get you started, and to celebrate the launch of Recruit a Friend, there will also be a 50% bonus XP week from Dec 8 – 16 in all regions
What loot awaits? For the receiver, signing up will immediately grant them Raynor and a 5-day Stimpack. If they play the game enough, and reach level 10, they'll receive Sylvanas too.
The recruiter on the other hand, has to do some serious work to nab some extra goodies. If one of their recruits hits level 10, they will receive a portrait. If four of them reach those magical double digits, the recruiter will receive an awesome vulture mount. I really need one of those, for REASONS!
If you couldn't be bothered asking your friends to sign up, it's not all doom and gloom. Everything in the store is 50% off, and will be until the end of the year. What are you waiting for? There are cosmetics just waiting to have money thrown at them dammit!
Last Updated: December 9, 2015