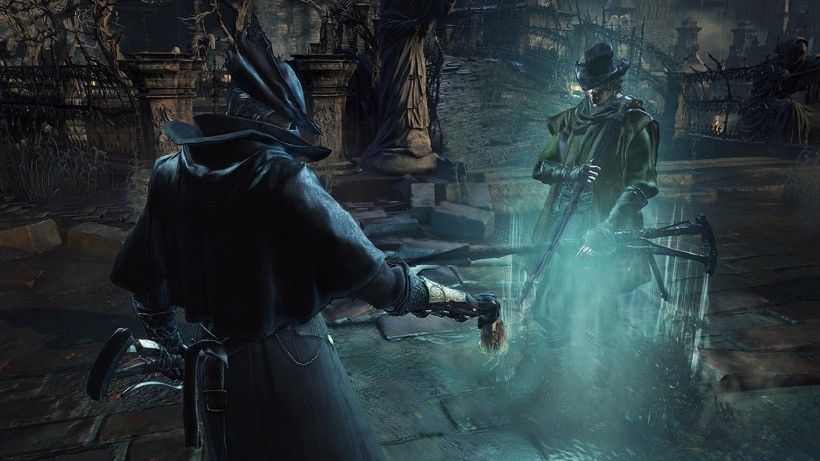 Bloodborne was quite the thing when it was released earlier this year. Yes, it was difficult. Yes, it was punishing. But wow was it rewarding when you finally killed those ridiculous bosses. DLC is coming with more areas to explore, more enemies to be killed by and more weapons to flail about with. But even if you don't get the DLC, you can get something extra with a new patch.
The new patch opens up The League, which is cool for fans of co-op, as well as those who like to summon NPCs for help in those tricky areas: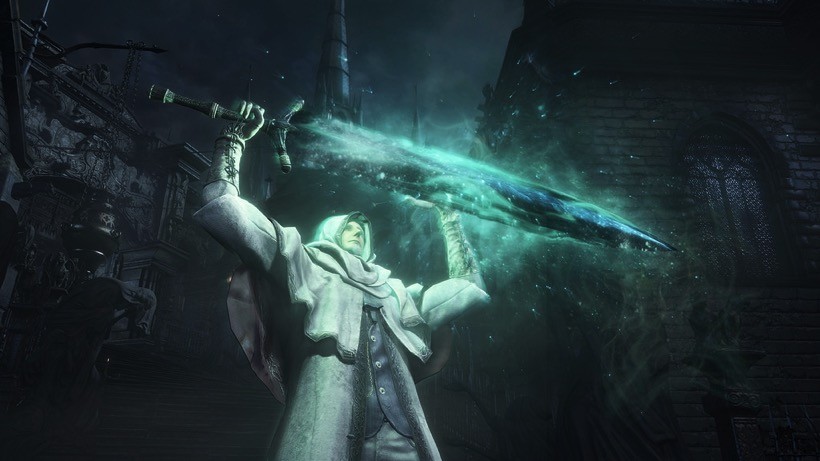 The League is a band of Hunters who have taken an oath and are bound by a single purpose. By aligning yourself to The League, led by a mysterious figure in a constable's garb and bucket helmet, you can assist other players online in the game and compete in The League's online rankings leaderboard.

In addition to The League, players will also be able to use The League cane and summon co-op NPCs within the game, perfect for tackling challenging areas and bosses.
The new patch will be released in advance of the DLC, so be sure to keep your PS4 in rest mode so that you grab it and don't have to wait for downloads before jumping back into Yharnam. I'm curious to see how the DLC does and if it lures fans back in to pursue that Platinum trophy and its corresponding PS4 theme.
Themes aren't a big deal for me, but I do like the idea of games having certain themes that you can only get if you master the title. It's certainly a nice reward for completionists, and ensures that fans of specific games are able to be reminded of their favourite experience every time they use the console –  without getting milked for more cash.
Last Updated: November 6, 2015