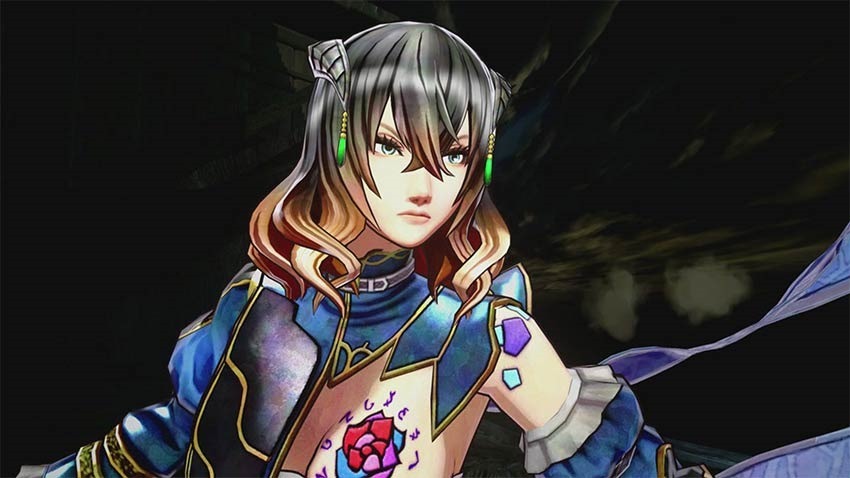 Man, I was so looking forward to Bloodstained: Ritual of the Night from Castelvania: Symphony of the Night director Koji Igarashi. That was one of my favourite games, and the Castlevania games that followed it provided some of my most treasured experiences. And while Bloodstained is a good game, I grabbed it on the Switch – and was presented with one of the most disappointing ports imaginable. While it wasn't completely unplayable, it had terrible frame rate issues, input lag, and horrible graphics.
It wasn't too bad though, because a patch was promised, and it would be coming soon after release. Except that didn't happen. The patch kept on getting delayed, with the developer even going quiet about it for a bit. Then the patch was promised for a November release, and well whaddaya know, it's finally available. Yes, Bloodstained has finally been patched on the Switch, cleaning up its graphics, improving the frame rate and also removing the awful input latency that made me want to scream.
"The Nintendo Switch Improvement update is live!" Iga said on a backer update. "We know it took a while to get this update to you and we are very appreciative of your patience.

There are four areas of improvement in version 1.03: Input Lag, Visual Quality, Crashes and Load Times."
The input lag is the biggie, with Iga saying that players will "find the controls more responsive, making the game easier to navigate and enemies easier to fight."
The game's graphics have also very definitely been given a bit of a facelift on the Switch, with sharper images. Iga also says that load times have decreased in some areas by up to 70%.
I have, in the meantime, grabbed Bloodstained on other platforms, but I'm still keen to run through the castle from the comfort of bed, so I'm quite happy the patch is finally live.
Last Updated: November 1, 2019