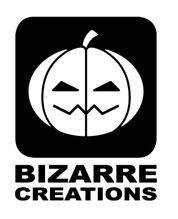 Bizarre Creations, the team behind Microsoft's PGR series was lured away by Activision in 2007. With the PGR name still under Microsoft's iron fist, the company would have to create a new IP with which to acuminate their already fine racing game development skills.
And it's seems that's just what they've done; Its first racing title for their Activision overlords will be titled Blur; which is to feature incredibly expensive vehicles whizzing through around such exotic locations as London, Tokyo, New York, San Francisco, Los Angeles..(and more!) All of which makes it sound exactly like PGR.
It isn't though; much like the Full Auto and Twisted Metal games, Blur will include weapons – including mines, shields and some sort of electrical assailment.
Sounds like an amalgamation of PGR and The Club – which could actually be all sorts of fun. Here's hoping it contains a demo of Geometry Wars 3. And Damon Albarn.
Source : Eurogamer
Last Updated: April 22, 2009