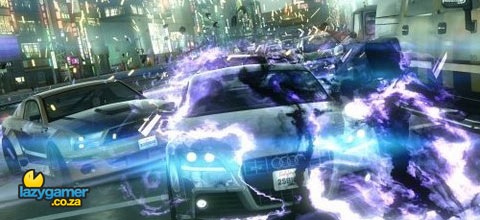 Previously the rule has been that if you pull your game back from its release date to add more polish it means the game sucks and all they are going to do is try make it as good as they can and release it in a quiet time to try recoup costs.
This policy always worked for me as I knew where I stood and what I was getting myself into but recently this trend hasn't been followed and time after time we are seeing games being pulled for extra polish and then coming out really really good on the other side.
The latest to undergo this transformation appears to be BLUR, a few months back Activision pulled BLUR from its release schedule to add some much needed polishing. The game already looked good but the early previews were hesitant with a lot of comments around the games generic feel being passed around.
However it's been polished and sent back out to some of the bigger media sites and the results seem incredible, not only are the negative comments completely absent from all new previews but statements such as
"prepare to be surprised by one of the most exciting racing games in many a year" (IGN)
are getting me pretty excited about this one… There is currently a closed beta going on and we are banging on all the doors trying to get ourselves in. We'll let you know how we go.
Last Updated: March 9, 2010