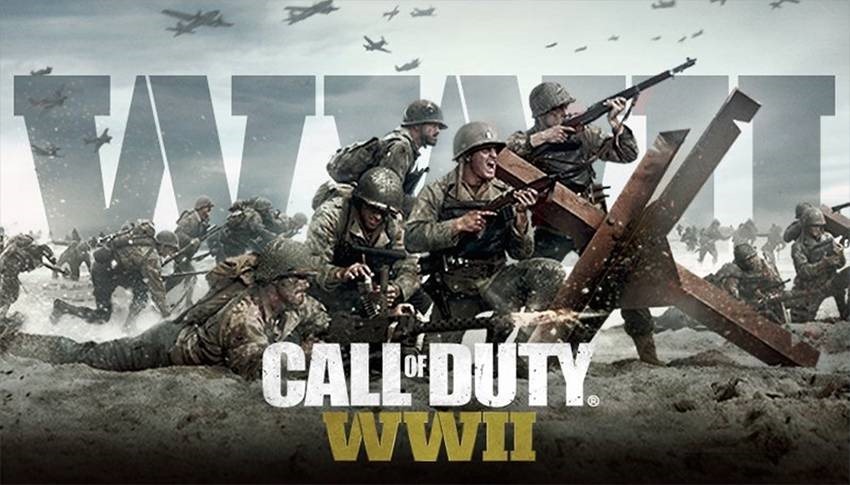 The decision to take this year's Call of Duty to its roots and set it in World War II has been polarising. For years now, the series has been going further in to the future, with last year's Infinite Warfare taking much of the war to space. Some people want more of the futuristic stuff – and it'll be hard for multiplayer fans to let go of some of the series more modern additions.
I thought it was one of the best Call of Duty single player campaigns in years, especially when it dared to break out of the mould set by the much beloved Modern Warfare.
"For whatever reasons, Call of Duty is still clinging to whatever it is that made Modern Warfare's single player campaign so good, so nearly every single one tries its best to emulate it, or at least emulate bits of it.

Call of Duty: Infinite Warfare feels its best when it's not trying to do that – and that's when I really started enjoying my time with the game. A lot of that happens because instead of being the usual everyman infantry guy you're the captain of your own space destroyer, having to rely on an entire crew. While the game's still host to that odd military bravura that permeates the series, it's toned down a little."
While still one of the best-selling games last year, it failed to live up to Activision's expectations. The company hopes that by taking the series back to its roots, it'll reignite the brand. For fans of Call of Duty's modern aspirations, it may do the opposite – but for many lapsed fans, like myself, the move to a historical period is a good one.
Call of Duty 2 is an incredible game – and I think there are more stories from the era that could do with telling. My only hope is that the game dials back even more on the gung-ho jingoism that very nearly defines it.
The game is very probably out on November 3, if an advertising banner is to be believed.
Call of Duty WW2 : le 3 novembre 2017.#SaintLazare pic.twitter.com/Pw9uLgGNT4

— Maxime Chao (@MaximeChao) April 24, 2017
We've also got an idea of what the game will look like, after 3 promo shots went live on the Call of Duty site, before being surreptitiously yanked away. The always Charlie Intel noticed the low-resolution pictures before they disappeared – but the internet never forgets.
Here's a look then, at Call of Duty: WWII
The game is set for an official reveal tomorrow, with a livestream at 7pm local or 10am PT/1pm ET/6pm UK.
Last Updated: April 25, 2017