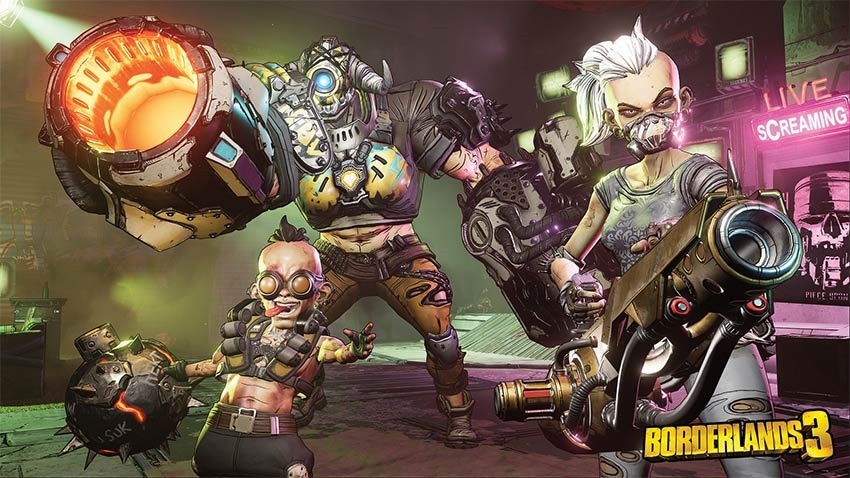 Borderlands 3 is coming soon, and despite my misgivings, it looks like Gearbox is doing things mostly right, even if it also seems like they're playing it a bit safe. Borderlands 3 looks like more of the same on an expanded scale, which – given how long it's been since the last game – is fine by me. There are, however, some mighty fine quality of live improvements coming, that'll make the game more enjoyable for those who play through it with friends.
For starters, players will no longer need to fight for loot. It was always frustrating playing Borderlands 2 with a full party, because inevitably there'd be three people concentrating on taking down enemies or bosses, while one utter bastard would instead be running around, merrily collecting every bit of loot. That bastard was me, but I digress.
In Borderlands 3, the loot won't be shared, with separate loot instances for each player.  Another nice addition is proper level scaling between players. Gearbox says that when you're playing a game with players of mixed levels, the lower-levelled players will still do decent damage, instead of shooting at great big otherworldly beasties with nerf guns.
"Regardless of your respective levels or mission progress, you and your friends can play together online or on the couch, and not only will each of you deal a meaningful amount of damage, you'll also receive your own discrete loot stream. No more loot ninjas!"
That all said, it'll still be flexible – and if you want to play the game with the shared loot system, the option's available.
There's a proper Borderlands 3 reveal coming on May 1, where we find out more about how the game will actually play.
Last Updated: April 8, 2019