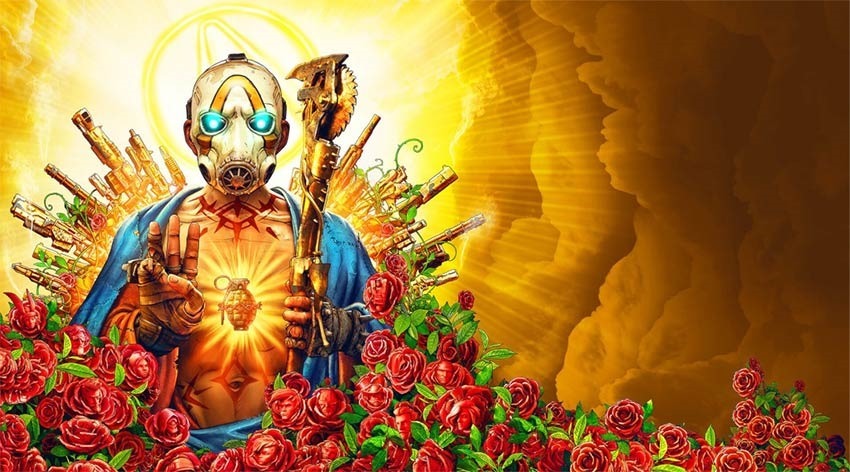 I think I may just be a statistical genius, because I got hit with an epiphany in the face this morning and hammered out a chart which speaks the absolute truth. Check it out: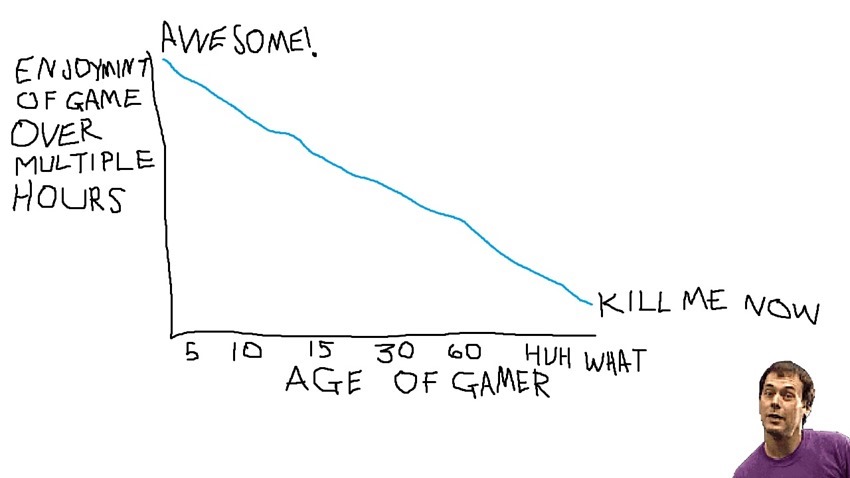 Point is, the older you get the less time you have to play games and enjoy them because of adult stuff like medical aid schemes and yelling at the clouds outside for being too fluffy. Some games excel at delivering a month's worth of entertainment within a few hours of tight gameplay, other games squeeze every single drop of content possible from an experience that wore its welcome out like a cousin trying to get you to invest in a BitCoin pyramid scheme.
Some games have to be long though, with fans of a series expecting plenty of bang for their buck. Take the Borderlands series for example, whose RPG-nature naturally makes for a lengthy excursion across Pandora as you juggle sidequests between main missions in an attempt to up your numbers for the big showdown at the end.
Borderlands originale was an easy 10-hour game and triple that with its superb DLC, whereas Borderlands 2 gobbled up dozens of hours with a similar format, larger world and expansions threw fascinating new wrinkles into the game. How big is Borderlands 3 going to be then? Pretty big, I said while wiggling my eyebrows.
"There's so much to the game," creative director Paul Sage said to GamesBeat.
We go to these different worlds. The length of the game being 35 hours, if you just go through the main story — that's not including doing too many side missions. I think there was a lot of ambition right at the beginning.
I'd take that news with a pinch of salt given the nature of games, but hey that sounds about right for Borderlands 3 considering how long previous games were. Whether those 35 hours will feel worth the effort, should make for some interesting analysis when Borderlands 3 arrives on September 13. I'm going to need a very padded chair for my non-existent ass to inhabit when the game arrives.
Last Updated: June 25, 2019