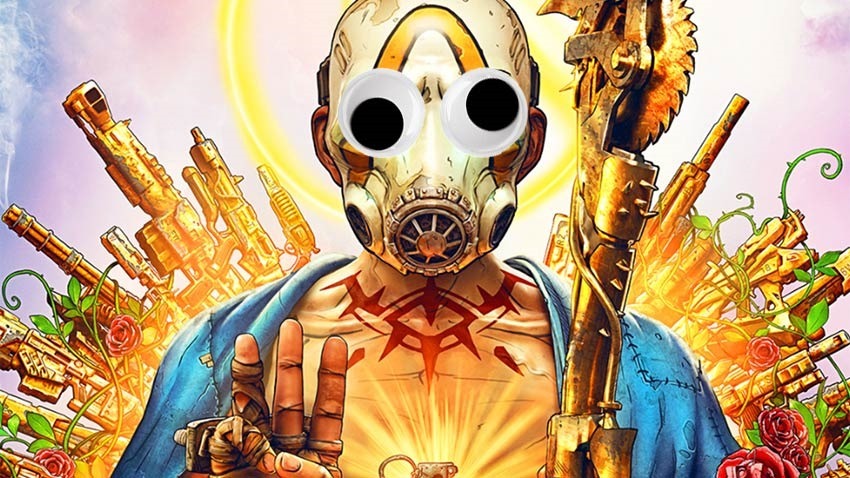 Borderlands 3 is coming this year, and it would have been easy for the game to have embraced the "games-as-a-service" rubbish that's turned modern video gaming into the hellscape it is right now.
Gearboss Randy Pitchford assured that the game would be free of microtransactions.
"As you can plainly see, we've made a commitment to what Borderlands is and supposed to be," CEO Randy Pitchford said. "We've made a commitment to the story, style and design that our fans have told us loud and clear that they cherish and want us to preserve in Borderlands 3 … There's no microtransaction-y, free-to-play kind of stuff."
During yesterday's reveal live stream, Pitchford re-iterated the games microtransaction-free status.
"We're gonna do some kickass campaign DLC. And I'm sure we're going to do all kinds of fun customizations like heads and skins, but we're not doing any of that free-to-play junk. There's not going to be any microtransactions, there's not going to be any of that nonsense," he said.
That's a relief, because microtransactions in a game that's about loot would ruin the thing.
That all said, the game isn't entirely free of the stuff. Creative Director Paul Sage said that the game won't have any purchasable in-game currencies, paid-for loot boxes or any pay-to-win mechanics. It will, much like Borderlands 2, feature a whole lot of cosmetic microtransactions. What Pitchford and Sage mean about there being no microtransactions is that players won't be able to buy anything that affects gameplay.
"We're selling cosmetic items, but we're not going to nickel and dime players," Sage told Gameinformer. "DLC will come down the line, but the game won't have anything excessive."
It's worth noting that the different versions of the game do come with Loot and XP boosts, which don't really sounds very cosmetic to me. The Deluxe Edition (and the more expensive Super Deluxe and CE version) comes with cosmetic packs, a weapon pack and a Loot drop and XP boosts.
"While Borderlands 3 is not a competitive game, where boosts could lead to direct player advantages and be considered a competitive concern, we still take balance of the progression and loot systems in the game very seriously," said a 2K spokesperson to PC Gamer. "We are still fine-tuning these systems in Borderlands 3, and the benefits the boosts in the Deluxe, Super Deluxe and Collector's Edition will provide, but at this stage we can confirm that the Loot and XP boosts will both be level capped and tied to specific pieces of gear, similar to boosts in past Borderlands games. The intent is to give those players an initial boost, but not something that permeates the entire Borderlands 3 experience indefinitely."
Borderlands 2 featured similar boosts for pre-orders, but the sentiment towards microtransactions has shifted in recent years.
It comes down to semantics, really. The game will have microtransactions just not the bad kind of microtransactions. Mortal Kombat 11 has been crucified for its microtransactions, though those are largely just cosmetic ones too and have no bearing on gameplay. Will the same happen with Borderlands 3, or will it be given a pass because there's less quantifiable grind?
Last Updated: May 2, 2019