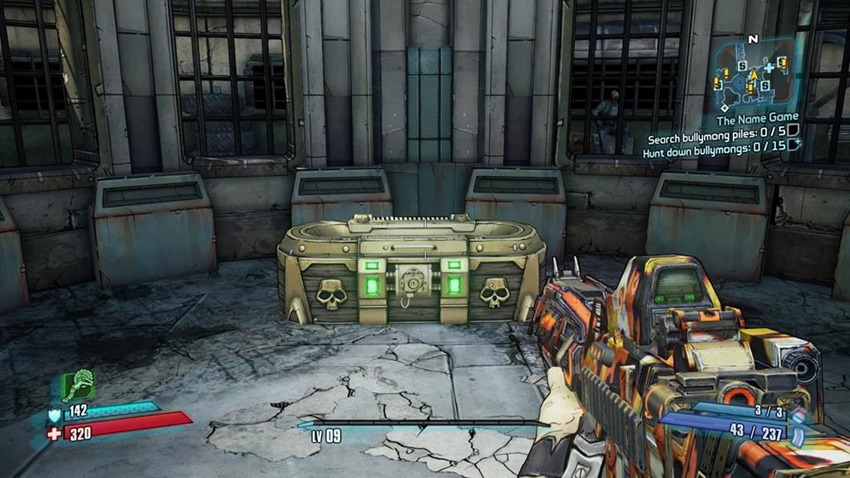 Borderlands. Shift codes. You swearing at Gearbox for making these codes so damn log. Still, if you were looking to hop back into Gearbox's loot 'n shoot adventure and you wanted a decent edge on Pandora with some advanced weaponry, it's well worth having a few Shift codes in your pocket. Older than most modern-day consoles, Shift codes are the best thing under the Eridian sun for grabbing a quick power-up.
With Borderlands 3 on the horizon and the current crop of games having a better visual presentation lately, you might want to hop in and stock up on the golden keys that'll unlock some high-calibre goodies for you. As a quick reminder, here's where you can find those wonderful treasure chests in the various games: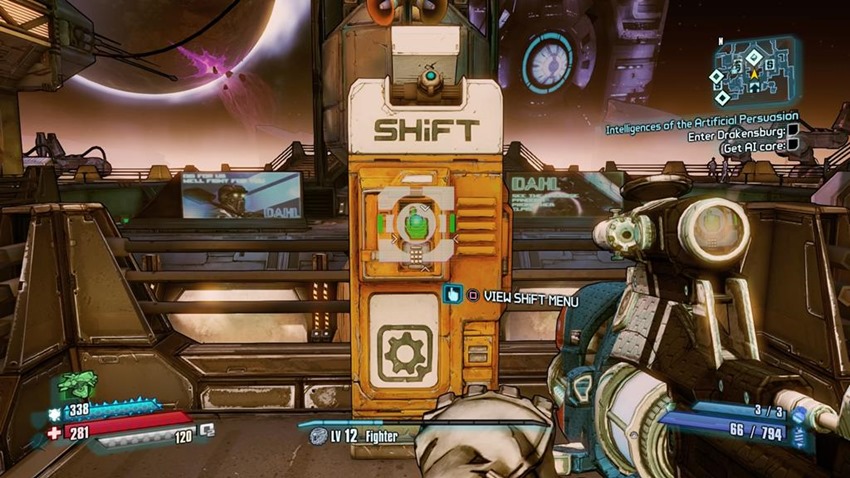 Borderlands Game of the Year Edition: Fyrestone
Borderlands 2: Sanctuary
Borderlands the Pre-Sequel!: Concordia
Entering the actual code is easy enough. You can do so from the main menu in any game under extras, while the Pre-Sequel has an actual booth where you can do so and collect your keys at the same time. Alternatively, and because I'd rather remove my toenails with a crowbar rather than type long strings of code into a game using the Xbox One or PS4 user interface, you can also hit up the Borderlands website and log in to your Shift account there. Copy and paste for life.
I've gathered a bunch of codes from Twitter, FaceBook and Reddit, and they all work! I'll keep this list updated as the weeks roll by towards Borderlands 3. Have fun!
Borderlands Game of the Year Edition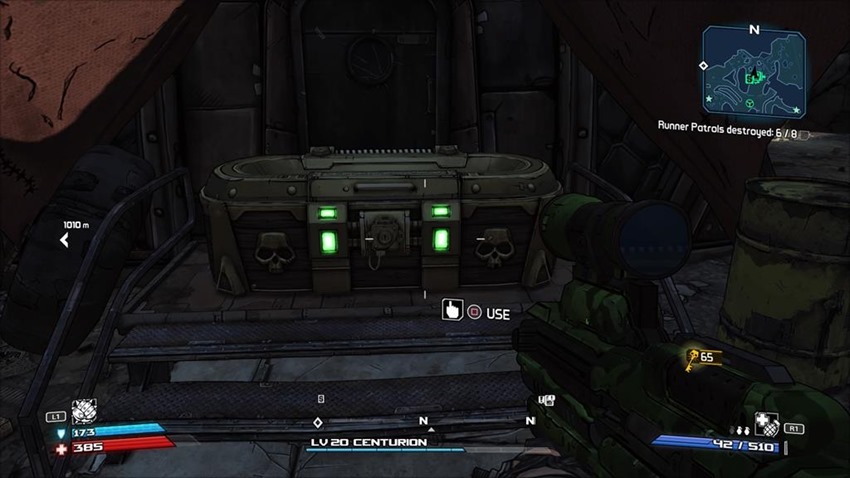 Multi-platform: WJCBB-5RRJK-9B3RJ-6XT3T-CBZBF
Borderlands 2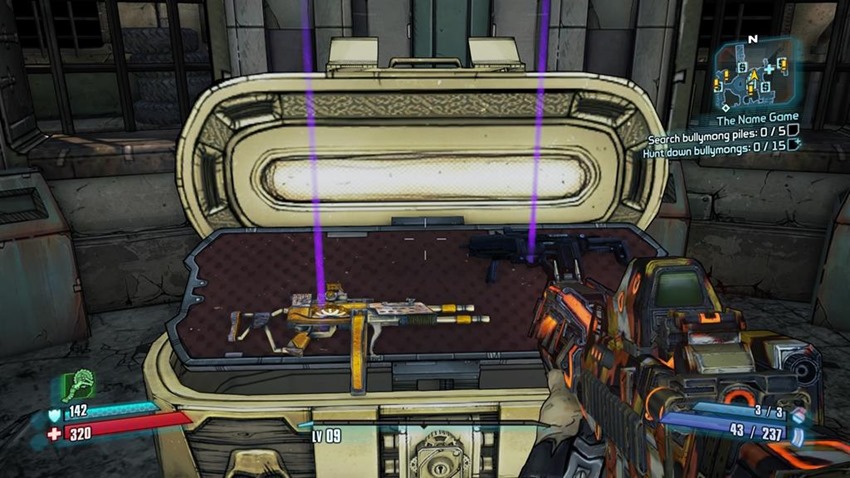 April 15: Maya Community Day skin and 5 Golden Keys
5B3BJ-XZWFW-T3KRZ-JBJTB-6WST9 
5 Gold keys
PC: WT5JB-T9KZB-XFT6W-TTTTB-W5WJB
Xbox: 5T5BT-SXRRC-ZZRRZ-56BBT-9BB3C
PlayStation: CJC33-KHBHZ-HBC9W-H3KTB-F93KH
25 Keys
PC: W3KJB-H9CBW-XRBRW-JTBTJ-9JRXK
PlayStation: KBW3J-ZF5JT-JC59K-93KJT-3ZTKF
Xbox: C35J3-5XSSK-SH6RH-K63TB-39S53
25 Keys
PC: WBK3T-BKW6T-TXTRK-JTTBT-C6BS5
PlayStation: KTKTT-ZSFWS-R3CHC-9BW33-3JW3H
Xbox: CJC33-KHBCW-FHF6Z-C6JTB-F9395
20 Keys
PC: 5BW3B-F96CT-KXJFK-TB3B3-39BWZ
PlayStation: W353B-J3BK9-69X5B-ZBKJJ-55BZS
Xbox: 5TKTB-W3J9R-TK5CX-5XT33-ZBBWW
Axton Class Mod
PC: 5JKBJ-K9WHW-WBZTJ-T3TTB-TW9HR
PlayStation: WT5TJ-6ZJ9J-SH5WJ-SBWTT-693S6
Xbox: CB5BT-T3JJ3-S6HTX-C63TJ-CSKSK
Gaige Class Mod
PC: W3C3B-5JRZC-WJH33-JBJJB-9S6CJ
Xbox: C3W33-B5JB3-SRSBF-C6TJT-F35TT
Zer0 Class Mod
PC: CBWJ3-S5CJ3-WTTCF-WX333-9STBF
Xbox: KBKJT-K63C6-959TT-J3TJ3-9CBKS
Maya Class Mod
PC: WJWJ3-FXC33-KT3CR-KR33J-J9B35
PlayStation: 5JCBB-CJR6W-WCFCJ-S3CJT-RTJF3
Xbox: W3C3T-3SJCR-S5HJT-3TTTB-6KKHJ
Krieg Class Mod
PC: WTCJT-J653B-C3TKF-5X333-F6JRH
PlayStation: 53533-HSCXK-CKFKT-HT5JT-BXWBF
Xbox: WBWBB-FFTKX-S5Z3B-33BBT-6TC5C
Salvador Class Mod
PC: WJKBB-KXC3J-5BBCR-5X33J-XZ6RZ
PlayStation: K3KTJ-3TFX5-WCFKT-Z3533-6RK5C
Xbox: 5TC3B-9F3CF-SWSJB-3JBBB-SCTF3
Warrior of Light Axton Head
PC: KJKJT-WHBKX-HC9BT-TJBJ3-XJFSJ
PlayStation: CBKJ3-XTXFW-5KRCJ-9J5BT-J3SRH
Xbox: 5JK3B-S6KTB-5BB5X-CRTBB-FC3ZK
Wayfarer Wizard Gaige Head
PC: CBKBJ-6ZJW6-HKH3T-B3T33-F5ZRS
PlayStation: KTKTB-HTXFW-KK6CT-SB5JT-3R6XZ
Xbox: KB53B-TH5BB-KBB5R-WXT33-6HR9R
G0ry Gh0ul Zer0 Head
PC: CT5BB-XTW5X-9CSBT-3BTTJ-FT5X5
PlayStation: 5T5BT-ZKRRC-556WB-9TWJJ-ZXWWH
Xbox: KB53T-3T6JB-W3T5F-K6B33-Z9W5R
Elven Eliminator Maya Head
PC: KTC3T-WTW5F-ZCHB3-BT3B3-XJ9WR
PlayStation: CJ5JB-RCXFK-K5F53-9TWTT-SKZZF
Xbox: 5TC33-9Z5BT-533WR-W63BJ-66WJW
MY EARS ARE RINGING Krieg Head
PC: CBKBB-ZHJC6-SWHJT-JJ3BB-3CXHS
PlayStation: 53CJT-35FFK-WK6KJ-9J5BB-HFJX6
Xbox: K3CBB-CHWBB-WJTWF-WXBB3-K3KBK
The Beast Within Salvador Head
PC: WBCJJ-33KWR-S5Z33-BJTTB-65WJJ
PlayStation: 53CBB-KKFXC-W565T-Z3C3B-SKJ33
Xbox: KBW3J-F95TT-W3JKF-WFTBT-KF6XX
Borderlands: The Pre-Sequel!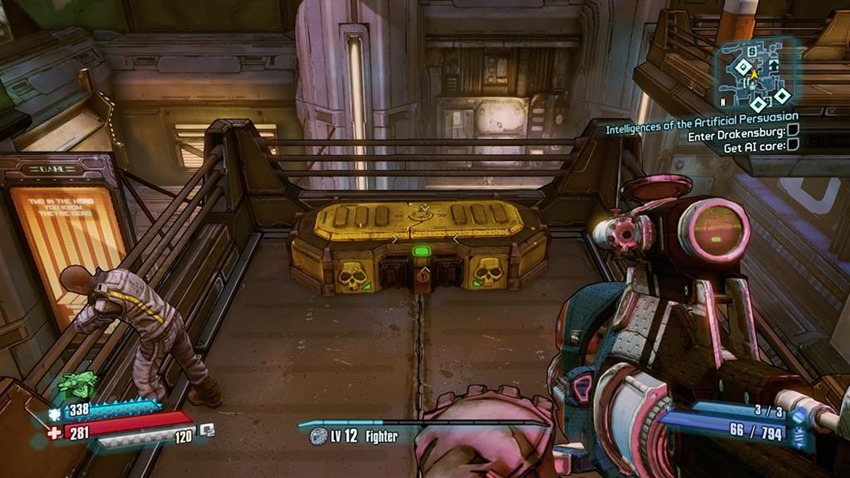 Until April 22
PC: 5WKBT-RKRW6-35BTB-3T3TJ-XTCHF
Xbox: 5WKBT-RKRZ3-66FTF-5X3TJ-XTCXB
PS4: 5KWT3-J6FKH-SZTCT-HBK3J-HZ55R
Axton Athena skin
PC: CJKBJ-3XWTF-HCJ6K-JJB3T-SB35X
PlayStation: 5BKTJ-9R393-FTKHK-STKTJ-3WTWF
Xbox: KJWBT-FFJK6-TZXXZ-W63BT-363FR
Salvador Wilhelm skin
PC: CTWTB-RXKTR-SKJXW-3TBTJ-KXKKH
PlayStation: CTWJ3-CSJZB-RB59C-S3CTB-FB9FH
Xbox: CBCBJ-JH3WF-JSR6S-KFTTB-CSBK6
Maya Nisha skin
PC: KBWT3-WF5TR-SC3XW-T333B-TSCTS
PlayStation: CBCBJ-JH3ZB-RJK9K-SBWTB-CSBZT
Xbox: 5BKTJ-9R356-BZRFS-KXJTJ-3WTKF
Zer0 Claptrap skin
PC: W3C33-H653X-9CTR5-3TBJ3-HZ99S
PlayStation: CB5BJ-6S3HT-FTKHW-HBWJJ-KWFCB
Xbox: CTWJ3-CSJWF-JH66H-K6BTB-FB9W
Gaige Moon Moxxi skin
PC: 53WT3-59KJX-95B65-3J333-S9JW
PlayStation: 5TCBB-BTCSB-RJKH5-SJW33-KCZ9T
Xbox: W3KTB-HZBKX-3SXXS-5FBJ3-BC56X
Krieg Scav skin
PC: TKTJ-JSWJF-SCJXK-3TJJ3-RWTKX
PlayStation: W3KTB-HZBST-6JWZK-9BCJ3-BC5S9
Xbox: CB5BJ-6S3CX-BZRFZ-CFTJJ-KWF6C
Last Updated: April 16, 2019