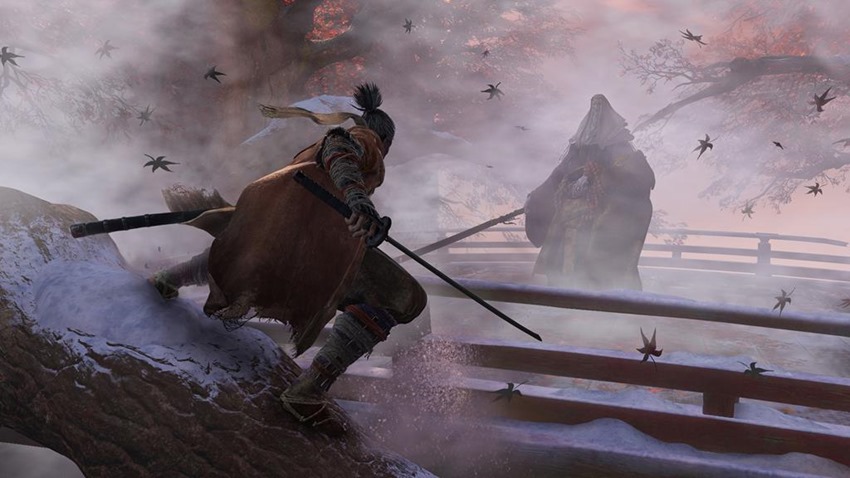 A couple of years ago I'd have scoffed to the max at the very notion that I'd ever be interested in a game developed by FromSoftware. It's not that I don't think their games aren't brilliant showcases of digital masochism, but that whole grim and dark descent into oblivion that the Dark Souls series represents? That just ain't for me buddy.
Sekiro: Shadows Die Twice feels like the inverse of that idea. It's still a third-person action RPG, but it's one that feels more fluid, agile and boasts an aesthetic that looks simply marvellous. The lush colours of Japan burst forth beautifully in this game, with the atmosphere being especially good whenever you have to take on a boss.
"FromSoftware are masters of atmosphere, and they've done some really exciting stuff this time. It's clear that much consideration has been made for each boss appearance and ensuring a certain mood is achieved," producer Robert Conkey said to PS Blog.
Just before a boss things might get quiet, and you may spend some time walking through a beautiful, visually rich area — the calm before the storm. Each boss has their own musical theme, as well as their own sense of character and personality, which is expressed vividly in their animations.

The Corrupted Monk is a great example of this – everything from her long flowing robes, to the way she fights, the bridge, the lighting, the music… it all plays into what makes the fight that much more memorable. Even the surrounding trees change the combat itself by allowing for different grapple points to escape or find a new vantage point for an attack.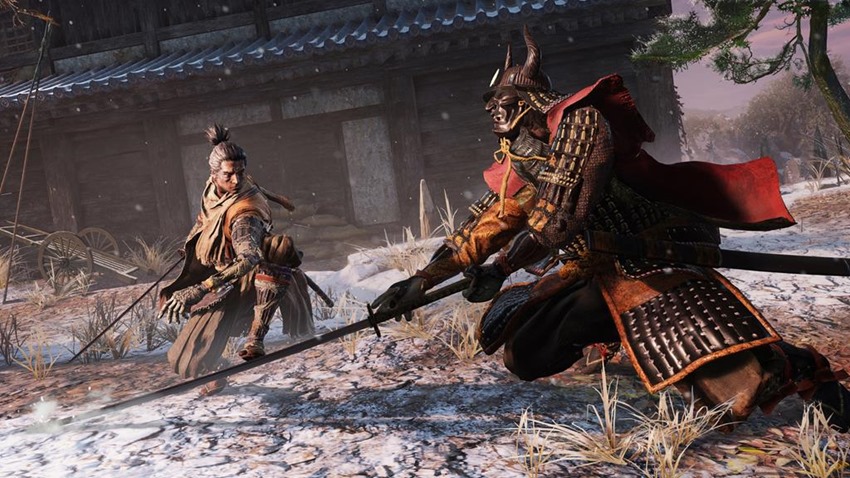 This being a FromSoftware death isn't just a specter that hovers around and waits for to succumb to one botched attack. It's an inevitable part of Sekiro, part of the experience and a system that players will learn from when they eventually fall in battle. "FromSoftware iterated on the resurrection system quite a bit, and I think it landed in a really great place. The idea was to ensure the player could experience intense combat as a fragile but powerful shinobi, while still giving the player some leeway to really push their limits and take some risks," Conkey said.
It also allows the player some opportunities to use death to their advantage by luring enemies into a false sense of security. Some astute players may have noticed, but the E3/Gamescom demo also featured an item that allows you to cause your own death specifically for the purpose of taking this advantage.

Of course, FromSoftware needed to make sure this mechanic didn't make the game too easy (and don't worry, it hasn't); the game has been tuned around the fact that players have this ability. So while it makes for a different flow than what you've seen in previous titles, the level of challenge you'd expect is very much intact.
There's a mere week to go until Sekiro: Shadows Die Twice arrives. Hopefully, it kickstarts the next big craze in video games: A proper resurrection of ninja games. Now if you'll excuse me, I'm going to go badger SEGA some more and see if I can irritate them into doing a Shinobi reboot. With a bootleg Spider-Man boss, hopefully.
Last Updated: March 16, 2019