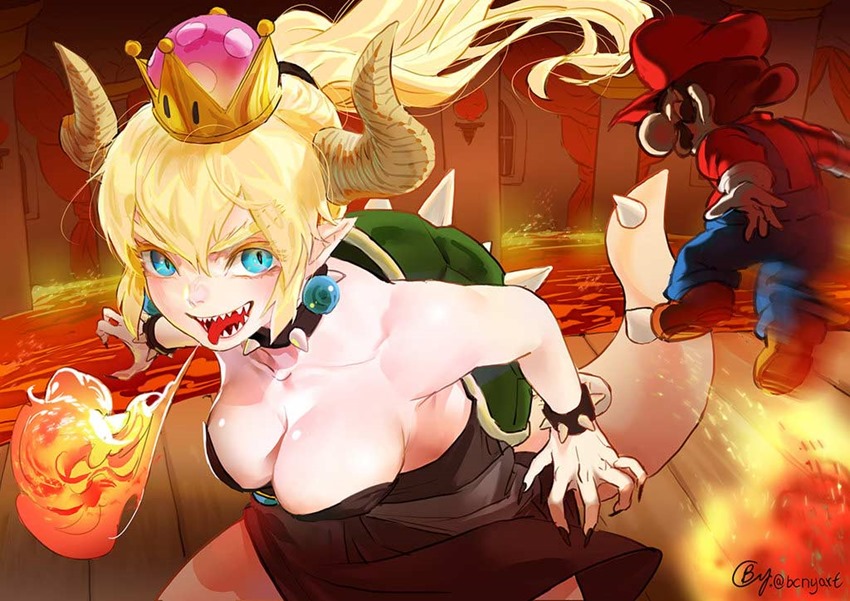 True story: When the weekend comes, I generally stay off the internet and do other things with my time. Throw in a public holiday, and having an entire three days free of social media and deadlines is catharsis at its very best. So imagine my surprise when I strolled back into the digital office on Tuesday and was greeted with…this:
#bowsette pic.twitter.com/zk5repanUc

— Oka_Suzuya (@oka_suzuya) September 27, 2018
I know what you're thinking: Has Princess Peach been reading way too many BDSM novels lately? Close! Instead, you're gazing on just one of many new fan drawings of the hottest new meme of the week, Bowsette. Here's how it works. A couple of weeks ago during the last Nintendo Direct, the latest reveal for New Super Smash Bros. U introduced Toadette, a character who now has the power to don a magical crown and transform herself into an almost exact fascimile of Princess Peach who is called Peachette.
The internet pounced on this idea, rendering fan art of Peachette and creating a meme that eventually culminated with this:
The Super Crown's some spicy new Mario lore pic.twitter.com/7DQe6UXvLQ

— haniwa (@ayyk92) September 19, 2018
Thus, Bowsette was born and THAT NAME DOESN'T EVEN MAKE SENSE THINK ABOUT IT. Anyway, people went wild for the idea of Bowsette, with tons of fan art pouring out. Personally, I love the design. Whether it's the manic grin or ideas that Bowsette should be packing a ton of muscle to really drive home the Bowser transformation, it's a fun meme that has seen the rise of some truly great art in the process.
This being the internet of course, things quickly turned…weird.
(NSFW language)
Yup, Rule 34 servers are currently working over time, as the thirst for Bowsette porn is real. How real? According to YouPorn, a website which I'm told has copious amounts of free pornography by my…uhhh…. friends yes that will fool them, search results for Bowsette have exploded this week. Thanks, Nintendo Soup: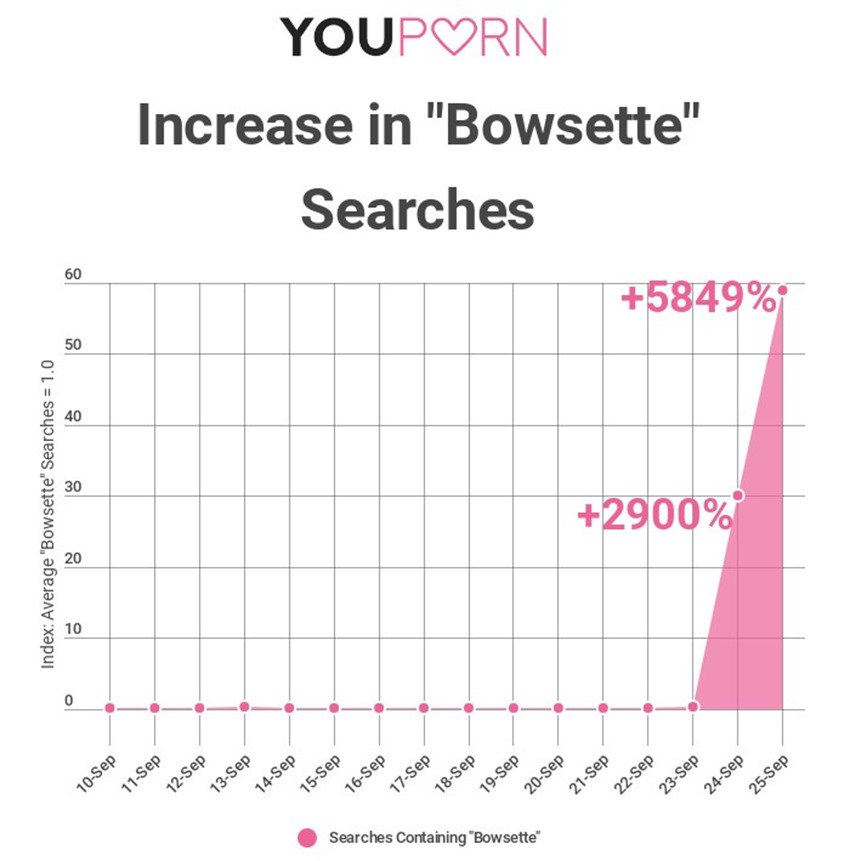 The brand new fan-made character "Bowsette" is all the internet is interested in right now, the mayhem began with a Mario comic that then inspired a huge increase of searches for the new star on YouPorn. On Monday, September 24th searches for "Bowsette" increased by 2900 %. The curiosity for users only grew larger yesterday with an increase of 5849%.
That's…that's a lot of interest in a fictional character to tickle your pickle to. Now to be fair, those numbers seem higher than they really are, as the 5489% increase equates to around 60 searches per day. Still, it's just the tip…of the iceberg here, as Bowsette's popularity shows no sign of slowing down in the slightest. It's only a matter of time, before the real surge in traffic comes knocking on the Rule 34 door with this latest Nintendo crush.
Hey, I've still got a crush on Tali from Mass Effect. I'm not judging anyone here.
Last Updated: September 27, 2018