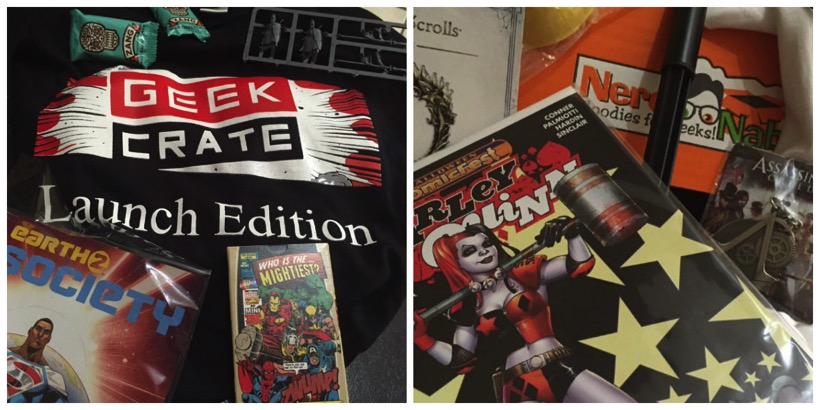 I know, I raved about how excited I was for Geek Crate, and then I went very quiet about the whole thing. Then I told you that Nerd Nab might be better. Well, the rad team sent me the first box, and I figure a picture (or two) is worth a thousand words. Or at least 250 words, right Geoff? I'm totally done with my article word count now, right?
First up, here is the Geek Crate that I was sent – sorry for no unboxing video; it came rather unexpectedly and I wasn't sure what I was opening until the surprise element was already pretty much gone. It came in a brown box and included a t-shirt, Warhammer mini-figurines, a comic book and some chocolates.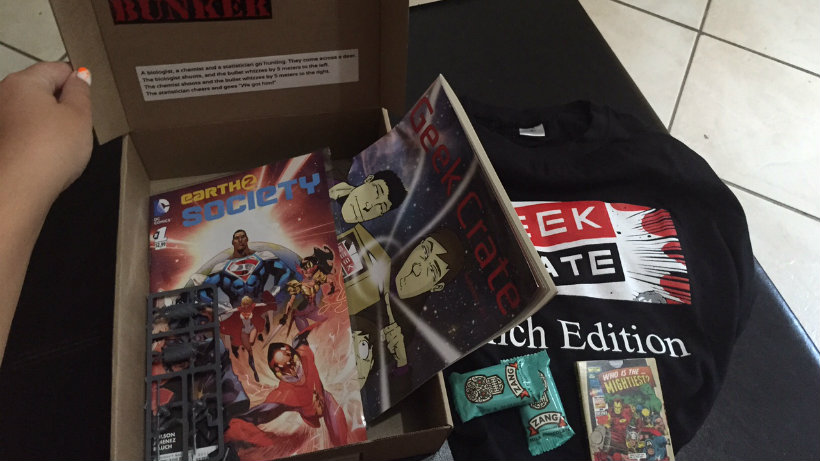 There was also a self-promotion magazine inside that didn't really do it for me, as well as some stickers.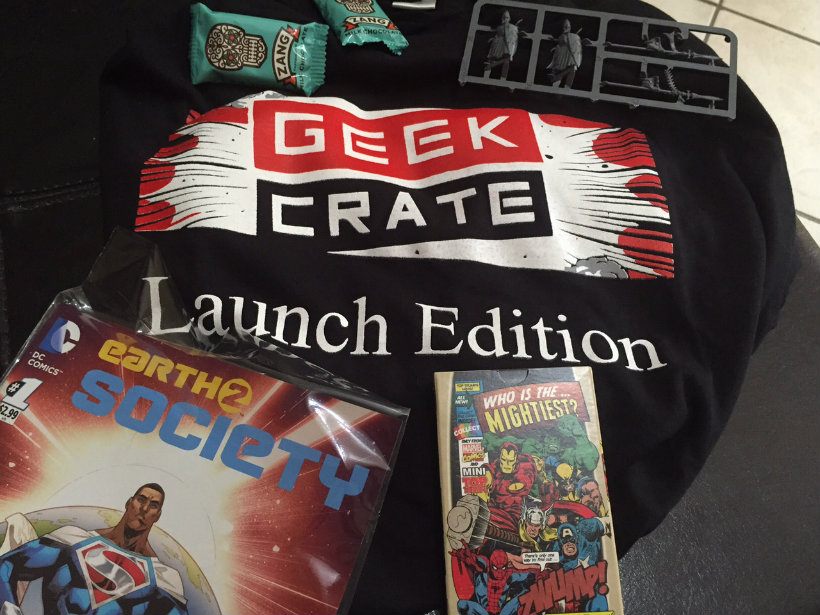 At R300 per month, it just didn't feel that worthwhile for me. Sure, maybe if I had gone out and purchased those same products it would have come to more than R300, but I just don't see myself ever wearing the t-shirt except perhaps as lounge wear around the house, and I doubt that I will build the figurines. That leaves me with a comic book and some chocolate, and a bit of disappointment.
The second box I got to open looked snazzier from the outset. Sorry, I promise that I will do an unboxing video next time, I was just far too excited to rip into the box this time to pause and shoot footage. Here is the box of goodies from Nerd Nab: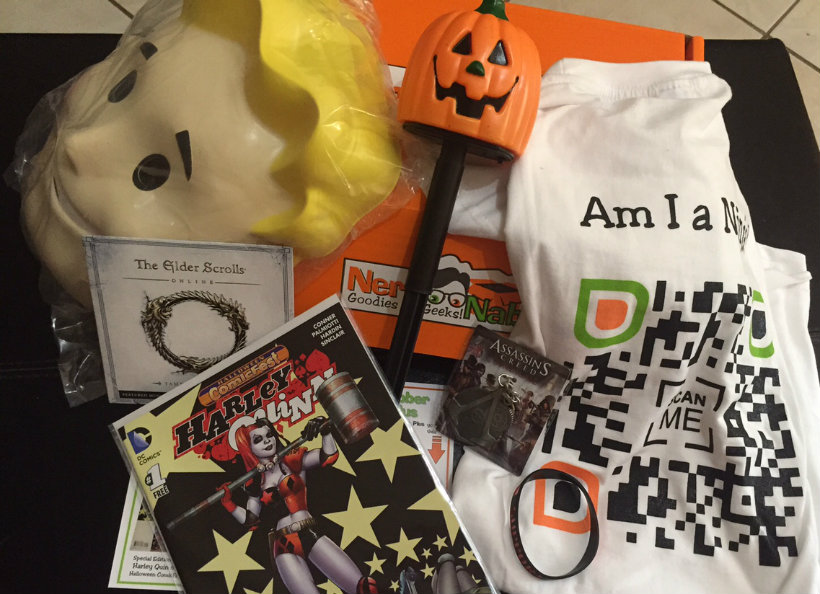 As you can see, this one is way more gamer-centric, with goodies from franchises you know and love like Assassin's Creed, The Elder Scrolls and Fallout. Oh, and Evolve. The box included a Nerd Nab t-shirt, Evolve bracelet, Assassin's Creed keychain, Halloween light up stake, Fallout mask, Elder Scrolls soundtrack and Harley Quinn comic. The box costs R350 and comes out every two months. What I like about this one is that I know some of these products aren't available even if you wanted to go spend that much at retail.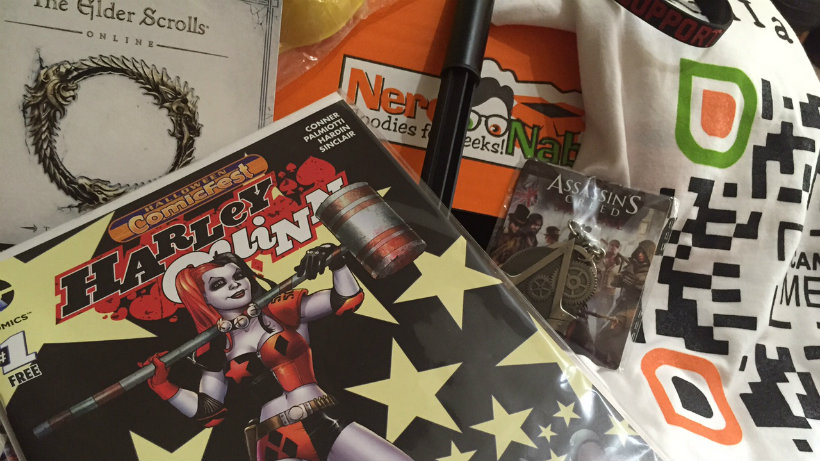 But that's just the standard box. There is also a Nabber Plus box that includes a few extra items, and then the Motherload, which is a competition box valued at over R5 000 that can be won each month. I was obviously not a winner this time, but if I had been, I could have gotten a Thunderbirds board game, 9H SteelSeries headset and a leather jacket from Mad Max. Why couldn't I have won that – that sounds awesome!
In large part, I think this has to do with that geek culture debate we had earlier this month. Not all gamers identify with the range of things that fall under geek culture. I think Nerd Nab seems more focused on gamers, with some other geek stuff thrown in for good measure, while other boxes (not just Geek Crate) are more about general geek culture and might include things from series and movies that may or may not appeal across the geek culture divide. I definitely preferred the Nerd Nab box that I got, and I'm looking forward to my next special delivery. Crossing fingers for the Motherload!
Last Updated: January 4, 2017