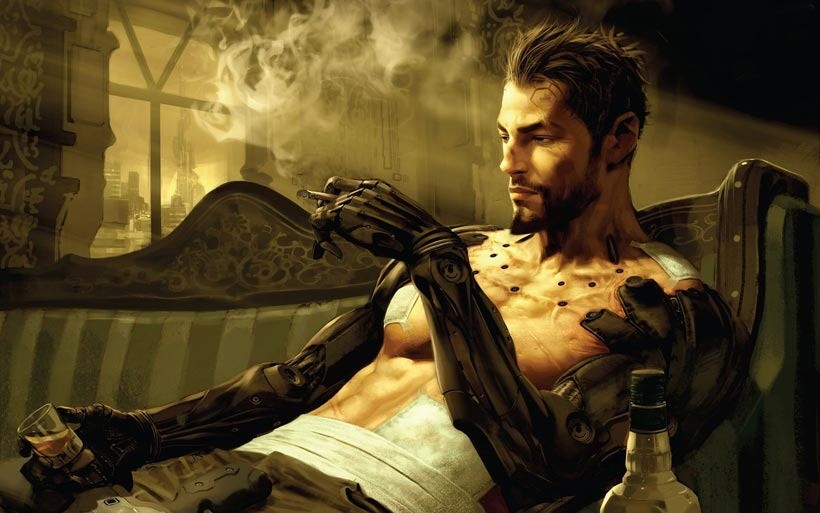 To this day, I still genuinely regret giving away a box of ye olde Xbox 360 games, a decision that came about when I decided to do a full dip into the nextest of generations. Dammit, how was I supposed to know back in the ancient year of 2013, that Microsoft would actually make an effort to drastically improve their console, huh? I DIDN'T LISTEN!
Anyway, if we had an award for Most Improved Console That Was Kind Of Crap At Launch, I'd be nailing a gold ribbon onto my Xbox One right now. For many, the backwards compatibility (limited as it is), has been a big deciding factor for the Xbox One. The original wave of compatible Xbox 360 games was alright, featuring a few classics such as Call of Duty: Black Ops and Fallout 3. Naturally, folks want more, and they'll be getting just that with the next wave of games.
Plus, I really hope you weren't expecting Red Dead Redemption or Skyrim. Doritos Crash Course sounds far superior anyway. Here's the full list from Xbox's Major Nelson:
Braid
Deus Ex: Human Revolution
Doritos Crash Course
Fable 3
Halo: Reach
Hydro Thunder
Iron Brigade
Kane & Lynch 2
Motocross Madness
Ms. Pac-Man
Peggle
Portal: Still Alive
Spelunky
Splosion Man
Ticket to Ride
Zuma's Revenge
Not too bad then for wave 2. Deus Ex: Human Revolution is one of my all-time favourite games, while I'm well aware that Halo: Reach has been a much requested game. Here's the thing though, that'll have me chased out of the village: I think you should all play Kane and Lynch 2. Just as a pure visual experiment into madness and camera angles that sway like your guts after having spent an hour on a rollercoaster, I think the sequel to the middling original is actually superb stuff.
That, and I truly do not have any taste in life, which I can hear Gavin yelling about right now. Also, never played that game Zuma's Revenge before. Because we're all busy living it right now, AMIRITE?
Last Updated: December 18, 2015