This past weekend MTN and Mega8 Esports hosted their inaugural CS:GO event, the Autumn cup. Testing the water, Mega8 opted for an online competition which saw eight of South Africa's top teams battle it out for R50 000, but Bravado Gaming placed themselves above the rest and earned a flawless run to first place.
From Friday night the main stream had already set up the Bravado vs. Energy Esports narrative watching both teams closely as they entered the first round of the competition. Energy Esports seemed to struggle in the absence of Trevor "kanibalistic" Morley, but won their first round games set to take on Bravado Gaming on the Saturday.
The last time Bravado Gaming and Energy Esports met was during the launch event of Mettlestate where the two teams played in a showmatch for R50 000, winner takes all. Energy won that match leaving questions as to how tight this year would be. Saturday came and we were all excited to see the two teams clash in round two of the competition, but it was a brutal showcase. Bravado Gaming charged through Energy with no remorse taking their first encounter 2-0, sending Energy to the lower bracket.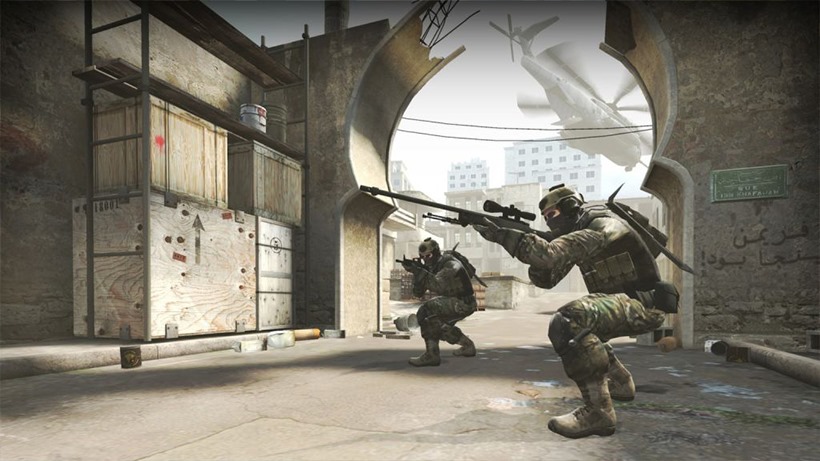 A disgruntled Energy now had to work their way through teams like Flipsid3 Tactics South Africa, and eventually Damage Control who were also shown the ropes by Bravado Gaming in the winner bracket final. Energy returned on Sunday for their lower bracket final vs. Damage Control and put up a much more convincing performance, giving us hope that the grand final against Bravado Gaming would at least be exciting to watch. Spoiler: It wasn't.
Bravado went in with a one map advantage and were set to face Energy on Mirage, what we thought was a strong Energy map. Unfortunately for Energy Esports, Detrony had other plans and tore through them like a hot knife through butter. Questions arose during the analyst panel about Detrony's position in this new lineup, specifically whether he would take a more core role and allow the youngsters  to shine, or would he retain his title as the superstar of Bravado Gaming? This weekend, and the final especially, was the latter as Detrony pitched up for every game ready to take numbers. It was newcomer Fadey who closed out the map with a 1v3 clutch to send Bravado 2-0 ahead, and already we could see a crumbling Energy.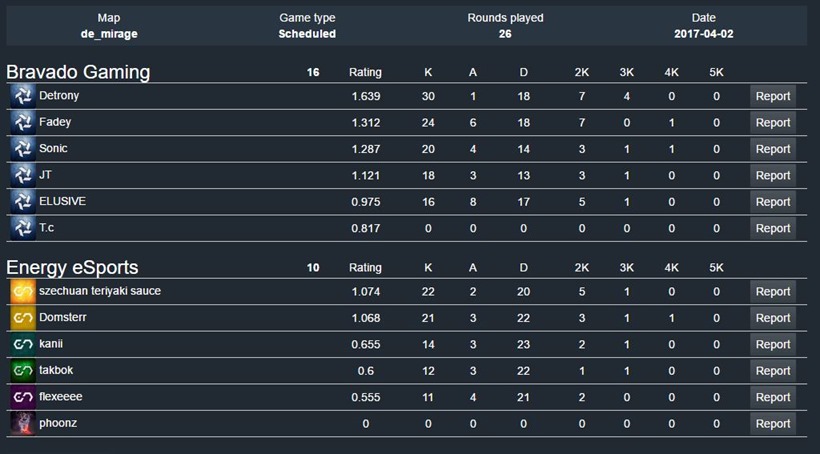 The second map was Cache, a map Bravado had shown their dominance on throughout the weekend. Aran "Sonic" Groesbeek put up a brick wall in middle, shutting down Energy and their attempts at taking map control away from Bravado. Again, it was an all round performance from Bravado Gaming which put the ahead on the second map,and became brutal to watch as the Bravado boot came down on Energy. Fadey has his time in the limelight on Mirage, with momentum from the first map clutch, and took Bravado Gaming home to a 16-6 victory on Cache and a 3-0 finish to win the series.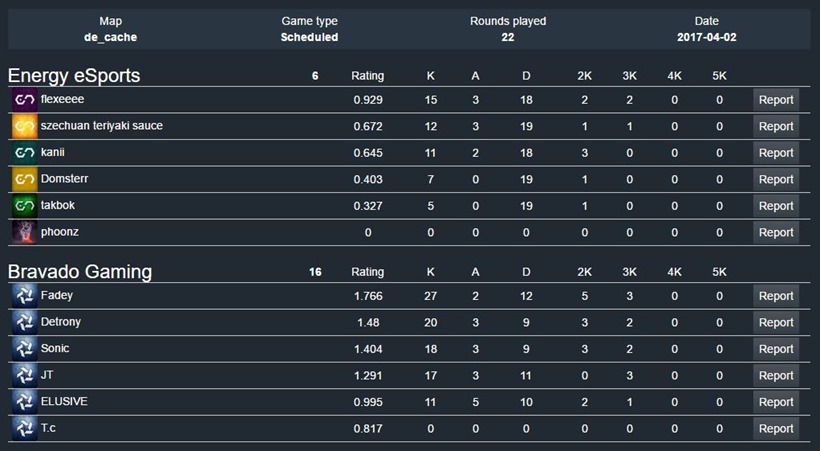 Stats provided by Billosoft
Bravado Gaming had a dominant year in 2016, and I have no doubt they will retain some of their titles for 2017. This weekend showed a number of teams who have potential to crack down on the top spots, but Bravado were the team who played like they wanted to win and showed off some fantastic CS:GO.
Like esports?
Check out esports central
Last Updated: April 4, 2017