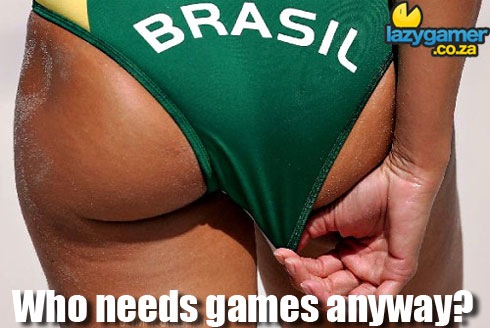 Germany has ludicrously draconian laws regarding the sale of violent video games. Australia doesn't quite, but a glitch in the law system prevents games with adult-themed videogame content from being sold, effectively banning them. Looks like we may be adding Brazil to the list of countries to not be a gamer in, as Senator Valdir Raupp has penned legislation that would make it illegal to produce, import or distribute "offensive" videogames there.
Raupp aims to "curb the manufacture, distribution, importation, distribution, trading and custody, storage, the video games that affect the customs, traditions of the people, their worship, creeds, religions and symbols."
Reiterating his point, he continued , "Therefore, we seek to protect the principle of equality – for many the greatest of constitutional principles – with the characterization of such discriminatory conduct as a crime by making provision in the law."
The penalty for such a heinous crime? One to three years in the slammer.
Brazil has banned games before; Postal, GTA and Carmageddon have all gotten the governmental "No thank you." With Brazil being such a hotbed of Piracy though, I'm not sure that this sort of legislation will matter much if it does get passed.
Source : VG247
Last Updated: December 7, 2009