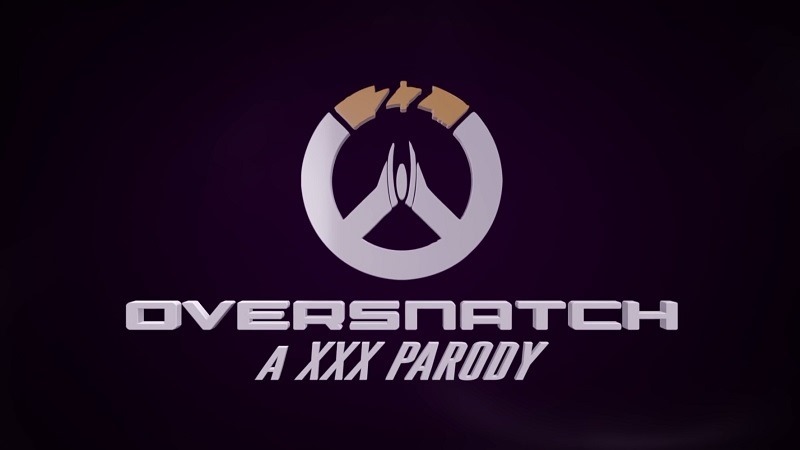 Rule 34 is pretty straight forward. If it exists, then there must be porn of it.
Blizzard's Overwatch is most certainly no exception. The Internet has been subjected to all sorts of smutty fan made material inspired by the shooter since day 1. No one though, as far as I know, has made an official pornographic parody.
That's all changing next week however. Brazzers will be debuting their take on the popular shooter with a film called Oversnatch XXX Parody. Here's its synopsis, along with its (kinda SFW) trailer (via Polygon):
A grudge match is waged between players Danny (Danny D) and Aletta (Aletta Ocean) in an abandoned strip club as a sniper class femme fatale is pitted against an assault class grim reaper to prove once and for all whether it requires more skill to quickscope an enemy, or take out a sniper from far with short range weapons. It's a battle of speed, accuracy, and endurance as the femme fatale, without a team to back her up, must deliver the payload solo. She's got to go hardcore to get out of this deathmatch unscathed.
As you'd expect, Oversnatch XXX Parody has basically nothing to do with Overwatch. It only exists to see familiar characters do… things with each other. In this case, its Reaper and Widowmaker. Will there be anybody else? I shudder to think how Brazzers will interpret Bastion.
Oversnatch XXX Parody is also filled with the most ridiculous one-liners that only content of this nature can deliver. I mean, "bask in the shadow of dick"? Do these writers even try? I suppose not. Nobody watches porn for the actual story, right? Anyway, if Oversnatch XXX Parody looks like your sort of thing, you don't have to wait too long to watch it. It'll be out in just a few days, on the 26th of September.
Blizzard haven't been too fond of content like this in the past. I wonder if they will take legal action and issue a take down?
Last Updated: September 23, 2016