2017 was something of a landmark year for the PlayStation 4's lifecycle. Though the Nintendo Switch gave Sony some ardent competition and deservedly stole back much of the attention, the PS4's exclusive output was notably excellent. First Party studios like Guerrilla Games and Naughty Dog pumped out great work respectably, while Sony's Japanese development partners delivered incredible offerings like Yakuza 0, Nioh and Nier: Automata. Some of these titles would see release on PC, but the PlayStation platform nevertheless stood out in terms of the sheer variety of its exclusive content in the console market.  Microsoft may continue to fumble around and mumble incoherently for the next year or so, but Nintendo and Sony are planning for what they hope will another big year. With a number of releases planned, Sony is certainly attempting to impress in 2018. But a certain spark – innovation – appears to be lacking.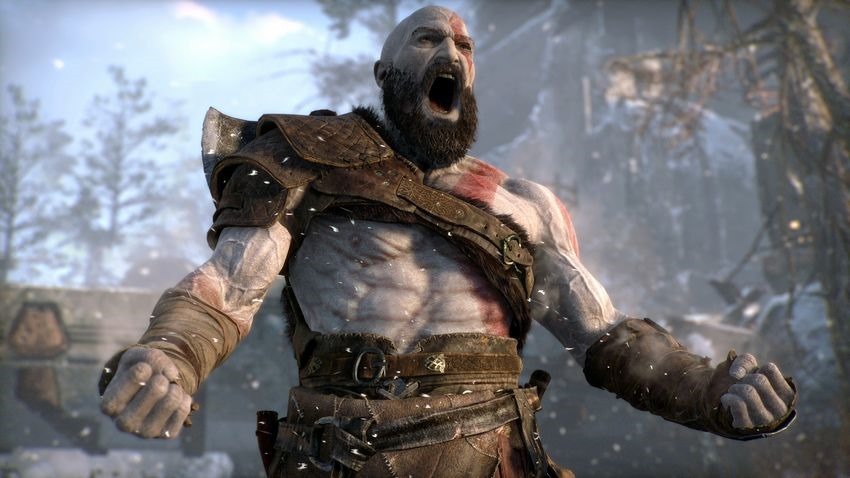 At a stage where Nintendo is once again in many ways the top dog, can the PlayStation keep up with another year of great games by the competition? And how will titles like Spider-Man or God of War compare to another wave of Nintendo classics reborn? Will 2017 be a year dominated by releases or announcements for Sony? More importantly, will the company's focus on powerhouse technology drive back the releases of its most hyped names? I will eat at least one of my boots if either The Last of Us Part 2 or Death Stranding release in 2018 and I do not typically consume hardened leather.
My dietary restrictions aside, it is hard not to look at Sony's 2018 with a degree of scepticism. Its two flagship titles thus far, Spider-Man and God of War, have had lacklustre showings to date. While the web-slinger is an exciting face and the prospect of finally receiving another great Spider-Man game is incredibly alluring, the demo provided a particularly restricted look at the game. It dialled back on the free-form web-swinging action and emphasized instead tired combat and stealth mechanics pulled directly from the Arkham games – albeit with the addition of more contextual interaction with the environment. And in the interest of making matters worse, when the demo shifted into high gear with a visually impressive set piece, the gameplay devolved back into a wholly elementary quick-time sequence courtesy of the original God of War.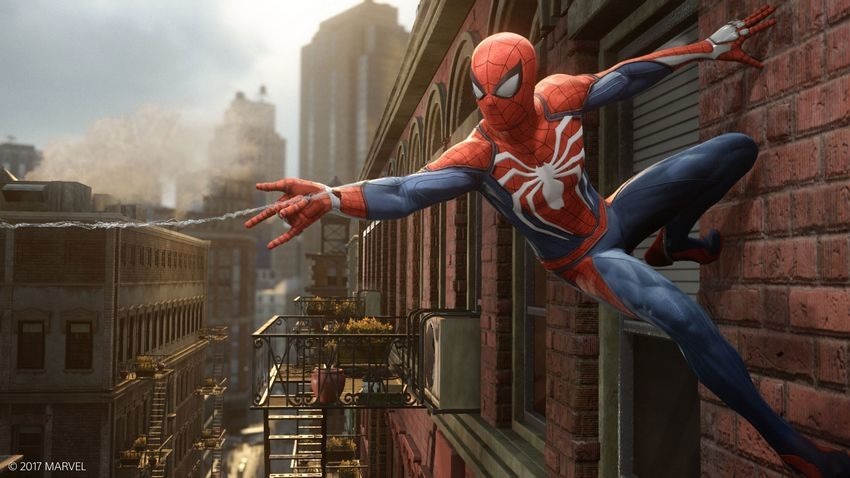 Speaking of the shiny-headed purveyor of senseless brutality, Kratos' new adventure obviously seeks to reintroduce the character in a fresh new format. But, once again, the actual showings of the title have left a lot to be desired. One look at the last gameplay trailer shows God of War has the potential to offer excellent combat that completely throws up the series' formula in exchange for a more head-on approach. Despite its potential to excite, Sony has chosen to be tight-lipped on the games' entire core and focus instead on tiresome, ultra linear walking sections where your AI partner and player character get to engage in mediocre dialogue and move slowly through an obvious path. These are early looks at the game, sure, but with the title scheduled for release this year, Sony should really be doing a better job of making their only big 1stsemester exclusives look promising.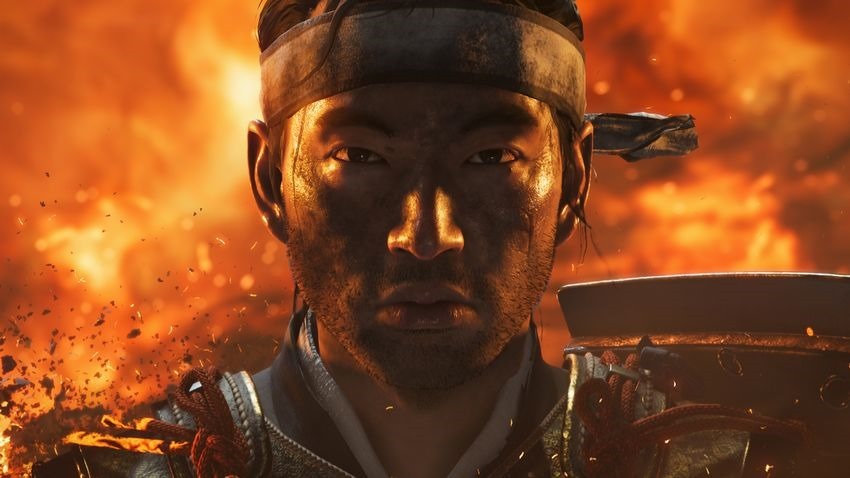 And on that note, Sony heavily implied a full reveal for one of their most interesting new titles, Ghosts of Tshushima, at the PlayStation Experience 2017. Instead, what viewers were met with was a middling talk show full of subterfuge and little to no actual content in the AAA space. Whether or not Sony plans to maintain this format in 2018 is anybody's guess right now, but it would not bode well were they to do so. Sony's insistence on hosting a slew of press conferences every year has raised the bar in terms of expectations and the company should absolutely be scrutinised for failing them. The Ghosts of Tshushima gameplay reveal, relegated to 2018, will have to be relatively all-encompassing to help Sony draw some attention to them in the race against Nintendo.
And it's sure to be a race.
Nintendo will undoubtedly begin to fill in the gaps in their 1st party line-up. A new Metroid Prime is already confirmed, while new entries in the Smash and Mario Kart franchises are practically inevitable. Couple that with an array of rumours and Sony's own 2017 darlings, Platinum Games, putting out Bayonetta 3 and we have the makings of yet another defining year for the Switch. E3 will surely be home to a plethora of exciting announcements from Nintendo – Sony too – but the odds are in Nintendo's favour for actually releasing the highest number of quality exclusives in 2018. In fact, it's more likely that most of Sony's efforts are being poured into ensuring the PS4 goes out with a bang in 2019.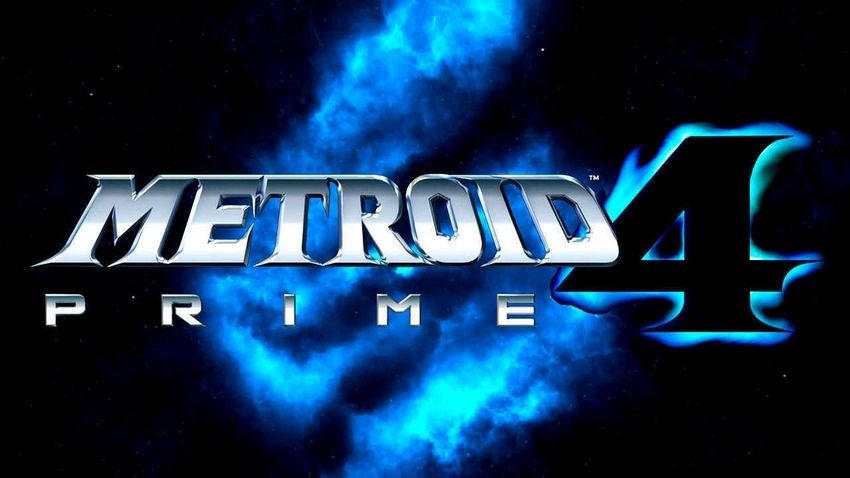 The slow move into 4K means that Sony will inevitably have to begin developing their games exclusively for that resolution. This means that, after all of 2018's announcements, the PlayStation 4 will probably see a grand finale and wind down as Sony prepares to reveal its next system. In turn, 2018 will likely be a year of building up hype for what should be some of the best games of Sony's current generation. Gamers will see announcements via From Software, though none are guaranteed to be exclusives, while the company is likely to capitalise on 2017's best by hinting at Horizon: Zero Dawn 2 and Nier: Automata 2. Titles like Bluepoint's Shadow of the Colossus remake, Media Molecule's Dreams and Quantic Dream's contentious Detroit will keep Sony diehards distracted, and non-exclusive games still exist on the platform, but the PS4's most exciting prospects seem so far out of reach.
Sony may have flirted with 2018 release dates for Death Stranding, Ghosts of Tshushima and The Last of Us Part 2, but – barring Ghosts – these lofty goals ring incredibly unlikely. Ghosts may indeed release in 2018 and be an excellent closer for an adequate year, but the decision to delay the reveal does inspire a few alarm bells, despite Sony's ramblings over having announced games too early in the past. Though I do agree that they have been very much guilty of this and that change would be preferable, their current treatment of The Last of Us Part 2 and Death Stranding do not rouse much confidence. Sony speaks of 2018 release dates for either, but has failed to offer verification that their development is anywhere near a stage to be making such claims.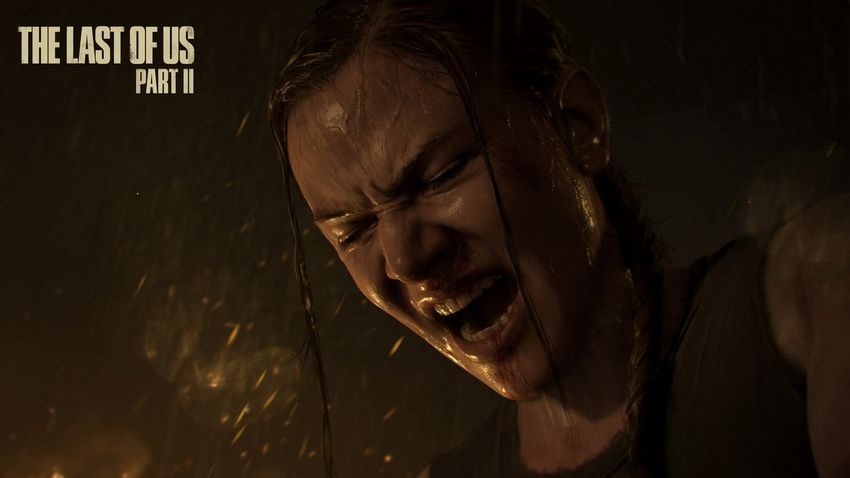 With Uncharted 4 having released in 2016 and a portion of the team having worked on Lost Legacy into 2017, could Naughty Dog really be anywhere near completing their latest work for a 2018 release? Considering the quality and polish of their work and how much of a jump the title appears to represent in fidelity, it's more than likely the title will be pushed into the following year. The odds are then that Kojima Productions will do the same – with Death Stranding not having been in actual production for very long at all. While it is true that Kojima's adoption of Guerrilla's Decima Engine gives development a substantial boost and a PlayStation executive has been quoted as saying Death Stranding is undergoing some of the fastest development he has ever seen, Sony's Modus Operandi simply does not dictate a 2018 release. We have seen so little of the project, and only just been exposed to in-engine footage at The Video Game Awards, while what gameplay that does exist has been said to be quite rudimentary due to its early stage of development.
Sony is sure to compete in 2018. They have a small number of exclusives, which is more than can be said for Microsoft at this stage, and a variety of non-exclusive titles are sure to appear on the system. Whether or not they can bring even a fraction of the might Nintendo is sure to deliver this year is highly contestable, however. The playful titans can be expected to bring around some of their biggest names in the coming months and PlayStation will have to rely on the anticipation their E3 reveals will hopefully generate to combat this. I strongly believe the PS4 will see some incredible games in 2019, but this year is likely to belong to Nintendo.
The views and opinions expressed in this article are those of the author(s) and do not necessarily reflect the official policy or position of Critical Hit as an organisation.
Last Updated: January 19, 2018