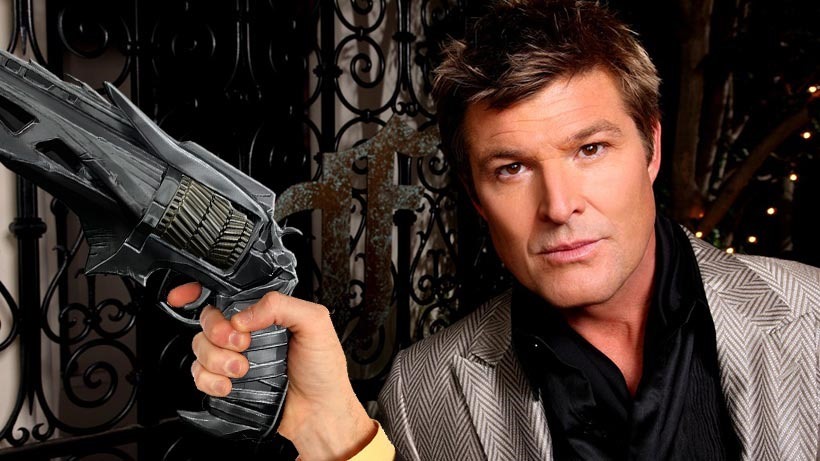 If you've ever hopped into the Crucible of Destiny, chances are high that you've been on the receiving end of the Thorn, a hand cannon that probably wasn't named after a character in The Bold and the Beautiful.
Thorn is an absolute nightmare to obtain as it requires a bit of scavenging and actually being decent in the Crucible, and then topping that weapon bounty quest off by taking on a Strike mission where death is just one moon wizard away.
Once you have it however, the gun is an absolute beast. It's got a stack of great perks, but none better than its ability to deliver a pint of venom into an enemy. Naturally, that has made Thorn a regular in the Crucible, with many a Guardian wielding it to devastating effect.
With The Taken King around the corner, Thorn and most other Exotic-class weapons are getting nerfed. But when it comes to that legendary hand cannon, Bungie has no choice. Because Thorn is breaking the game.
"Thorn is a problem, we all agree," said sandbox designer Jon Weisnewski in the new issue of Edge via GR.

It's frustrating to know you're going to die [from poison] and not be able to do anything about it. But it's been in the game a long time, and has only recently been a problem.

Everyone who gets shot by it goes, 'Well, I need to get that thing,' so they get it, they go dominate, and it gets bigger and bigger.
So expect to see less of Thorn's lingering effects going forward.
"When people drop into the Crucible, we want them to see diversity," senior design lead Sage Merrill said of the upcoming weapon rebalancing.
And that's kind of cool. Something which I'm saying as a fan of balance in gaming and not just because I've been completely unable to obtain the Thorn for myself so that I can also abuse it in the Crucible.
Last Updated: September 7, 2015