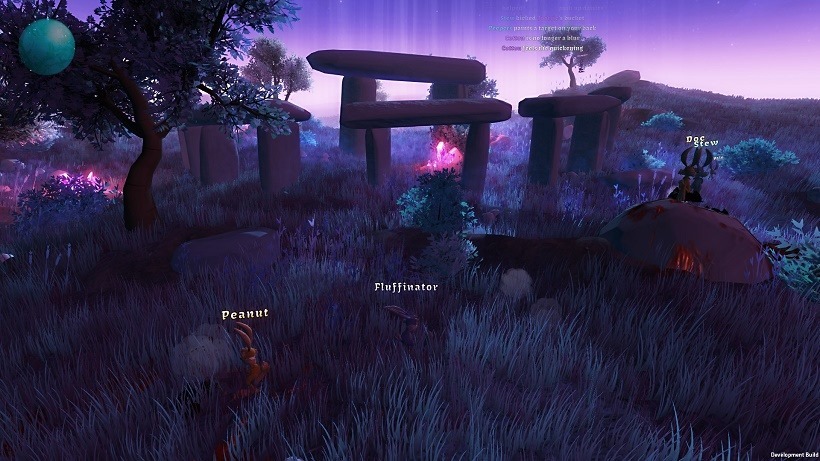 Bunnies are really cute hey? They're fluffy and cuddly and AWWWW LOOK MOMMY THIS ONE FOLLOWED ME HOME CAN I KEEP IT PLEASE PRETTY PLEASE I SWEAR IT JUMPED INTO MY BAG BY ITSELF! Woah, where did that childhood memory come from? This is awkward…
Anyways where was I? Ah yes, bunnies! They truly are lovable little creatures, especially when they hop around gracefully.
Sometimes though, that hopping turns into something a little more… dangerous. You ever seen a bunny jump around with reckless abandon? The results are truly terrible! When that sort of destruction is turned into a multiplayer game however, well, that looks like it could be fun.
That in a nutshell, is what Bunny Bash is all about. It's a locally produced deathmatch game where the goal is simply to take control of one of those fuzzy creatures, and use them stomp in opponent's heads.  Check it out…
Bunnytropolises that were once filled with tranquil hopping past­ times have turned into bunny bashing nightmares; in what can now be described as a Bunnapocolypse. Mega cute bunnies grind, smash and bash each other in a state of bunny stomping frenzy.
Pick your bunny and enter levels of bunny blitzing mayhem. Take on your friends or meet new people while you smash and stomp them into bloody bunny goo; bouncing your way to bunny bashing victory.
Bunny Bash has only just entered Steam Early Access, and according to its developers, DarkArts Studios, it'll be there for around a year or so while they tweak and grow the game. Seeing as they're a small team, they're looking to the community for ideas and feedback, so that 365 day period could be longer or shorter depending.
Interested in helping them out? Bunny Bash is 10% off at the moment, and costs R152.10. Will you be buying it?
Last Updated: April 29, 2016