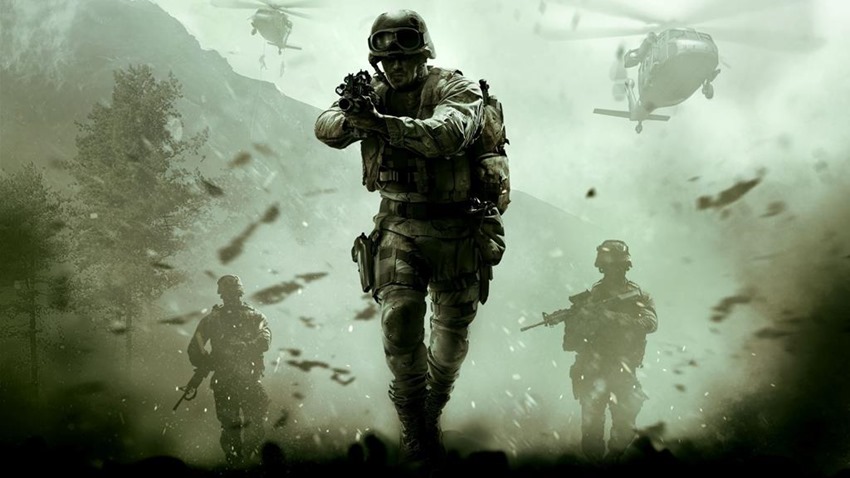 Surprise! There'll be another Call of Duty game this year! But here's the real shocker: Call of Duty is apparently going back to basics this year after having spent the last three games exploring the absolute beauty of a perfectly-timed double jump. Thanks to games such as Advanced Warfare, Black Ops III and Infinite Warfare, Call of Duty made itself at home with a more liberal use of physics this generation.
Some fans loved it, others derided it and some people were "meh". But at a conference call this week via GameSpot, chief operating officer Thomas Tippl discussed how Infinite Warfare's apparent under-performance and space-setting didn't click with a large number of fans. "It's clear that, for a portion of our audience, the space setting just didn't resonate," Tippl said.
We have a passionate, experienced studio deeply committed to this direction, and despite the risks we saw, we believe it is important to consider the passions of our game teams in deciding what content to create.

While it wasn't the success we planned, it allows us to protect the core tenets of our culture that Bobby discussed: empowering our talented teams to have the chance to pursue opportunities that they are passionate about. Providing an environment that recognizes passion is a critical component of our success, and a process to learn from our mistakes is what makes our company special, and it's why the most talented people in our industry are attracted to our company.
While Infinite Warfare didn't make as much coin as previous entries did, it's not exactly a failure and is still one of the top-selling games of 2016. Pretty much this GIF then. To recapture that past glory then, developer Sledgehammer will take the game back to a more traditional focus. "In 2017, Activision will take Call of Duty back to its roots and traditional combat will once again take center stage," Tippl said.
This is what our dedicated community of Call of Duty players and Sledgehammer Games, which has been developing this year's title, are the most excited about.
Remember, Call of Duty games generally operate in three-year development cycles with production duties shared by Sledgehammer, Treyarch and Infinity Ward. With a long lead time like that, Activision clearly saw a future for the franchise that would take it back to its more nostalgic elements. Something that that blasted tween who keeps screeching for sniper-rifle only matches whenever I'm online for a multiplayer session will no doubt appreciate.
Last Updated: February 10, 2017