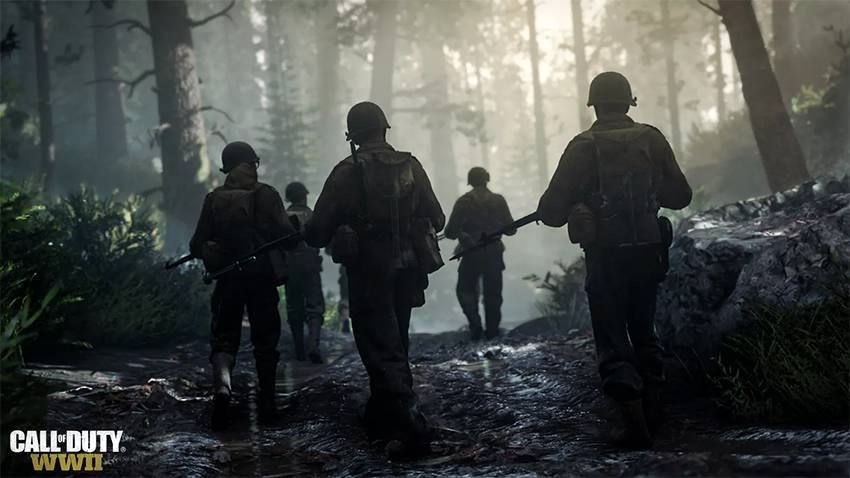 Call of Duty: WWII hasn't had the best launch. Sure, it's sold like madness, and it's a pretty damned great game – but it had more than a few server issues at launch, which prompted developer Sledgehammer to yank a few features just to get the game running properly.
They also transitioned to P2P after launch to keep things stable. Dedicated servers have now returned. In an update on Twitter, Sledgehammer has confirmed that Dedicated servers are running on all platforms.
STATUS UPDATE: Global Dedicated Servers are currently live on all platforms. If you experience any issues, please be as specific as possible in your replies by including connection type wired/wifi, NAT type and region. Also, please include @ATVIassist.

— Sledgehammer Games (@SHGames) November 15, 2017
That should put an end to the whirlwind of complaints about hit detection, loss of progress and the other things that people have been moaning about. Kidding, there's nothing on earth that could stop Call of Duty fans from whining.
That said, the much-vaunted Headquarters social space is still a very lonely place, with the 48-player hangout defaulting to solo. You can invite friends over, but it still makes it a bit harder to watch people open those (cosmetics containing) lootboxes.
The game's awaited PC patch has also gone live, with a big focus on ridding the game of hackers and cheaters.
"Cheaters and hackers create a plethora of issues in-game and ruin the overall experience for everyone," says Sledgehammer in a post. "We are committed to banning those who exploit the game to gain advantage over other players. However, you all are integral to our process, and we appreciate your help. Please utilize the in-game reporting feature for suspected cheating."
Last Updated: November 15, 2017