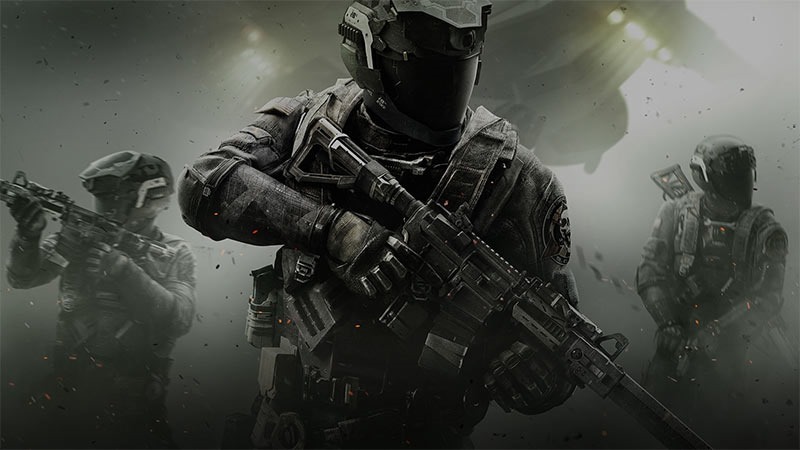 Call of Duty is a perpetual sales phenomenon, and one of the games that the console industry very nearly hinges on. Every year, the annualised shooter sells millions of copies, propping up Activision's coffers so that they can make even more games (and yes, give money to its shareholders).
Only this year, it seems to have sold quite a few million fewer copies than it usually does – at least at retail. According to analysts, Call of Duty: Infinite Warfare's physical retail sales within the United states are around half of what the last one, Black Ops 3, managed.
"Infinite Warfare' units came in 17 percent shy of our expectations, down close to 50 percent y/y," Cowen analyst Doug Creutz says.
It very nearly matches the 48% drop that the UK's seen. According to GfK Chart track, Call of Duty: Infinite Warfare's UK sales are down 48%.
It's worth noting, of course, that these numbers are only representative of physical sales. Digital sales of games have continued to rise, but there are suggestions that digital now accounts for around 30% of the market. At best case, Call of Duty is still down.
There are a number of likely reasons. As an annualised game, it was inevitable that the market for the game would shrink – but there's probably a lot more to it. I think Activision's insistence on bundling the much beloved Modern Warfare remake with the expensive Legacy Edition only had the opposite of the intended effect.
There's also Activision's bigger push to make Call of Duty an eSports game – something that almost begs for its multiplayer to not drastically change from year to year. And while many series detractors think that Call of Duty is a copy-pasted rush job every year, this is the first year where it's multiplayer feels and plays largely the same as last year's.
It really is a pity, because for the first time too, its single player campaign is a welcome change of pace from the usual.
Last Updated: December 12, 2016