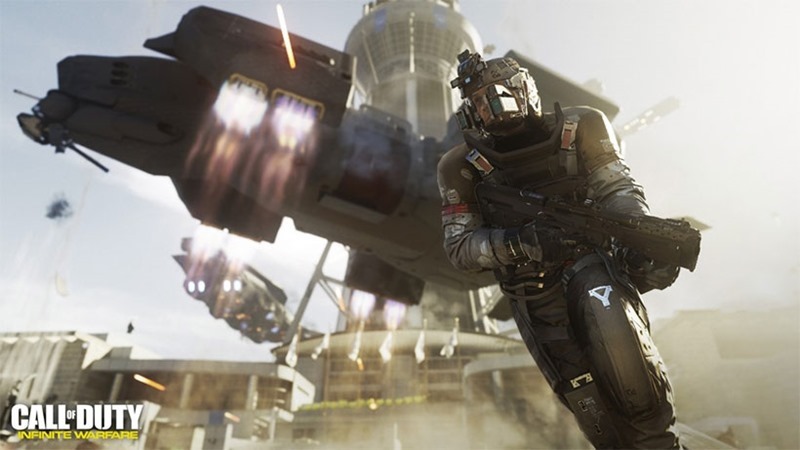 Last week, a look at the back of the of the box of the impending Infinite Warfare suggested that the Legacy Edition of the game , including the remastered version of Modern Warfare would take up a staggering 130GB of hard dis space on your consoles. And now, Activision has confirmed it.
Looking at the available space on a brand new, out of the box 500GB PlayStation 4 – which sets aside 93GB of that storage for its OS and system features, it means that the newest Call of Duty would take about a third of the available hard drive space. While large games have become par for the course this generation, with many in excess of 70GB (and some games, like Halo 5, clocking in close to 90GB).
Still, two games taking up that sort of disc space seems a little silly. According to Activision, the game's estimated size includes day one patches and a few impending maps.
"The estimated storage space required for Call of Duty®: Infinite Warfare and Call of Duty®: Modern Warfare Remastered (Legacy, Digital Deluxe, or Legacy Pro) is a combined 130 GB. This is a high-end estimate, which includes both games, any Day 1 updates, as well as the additional Call of Duty®: Modern Warfare Remastered multiplayer maps to be released before Dec. 31, 2016."
Of course, this situation is mitigated somewhat on the Xbox One, which lets you plug in an external hard drive and use it as storage for games. Right now, the PlayStation 4 doesn't let you do that – but upgrading its HDD is a fairly simple process.
Still, 130GB? Damn. While I've become fond of getting my games digitally, thanks to Telkom's new AUP on its LTE, I think I'll have to go physical on this one. Not that you're really able to buy the Legacy Edition digitally on PSN anyway, but that's a story for another day.
Last Updated: October 11, 2016