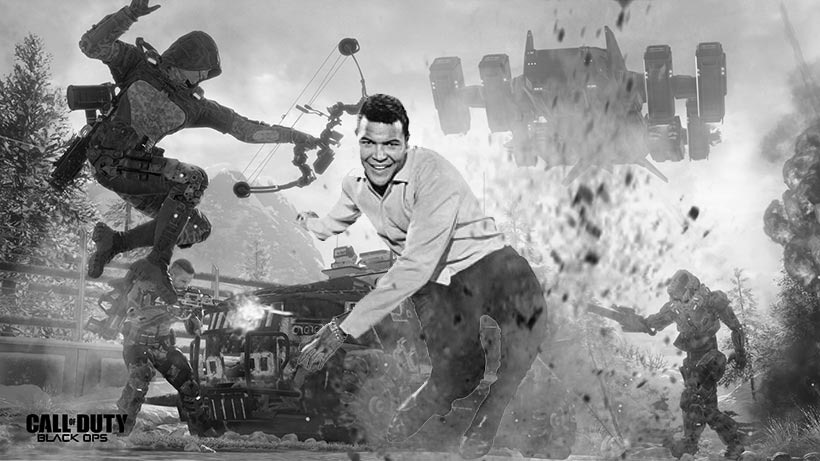 I've always enjoyed the narrative behind Treyarch's Call of Duty games. Their Black Ops series provided not only an ample reason to assume the role of a disembodied gun-bot who killed everything on the screen, but a tale worth putting the controller down for and actually soaking up.
THE NUMBERS MASON! TELL ME ABOUT THE NUMBERS! The first two Black Ops games were filled with plenty of head-scratching moments as you never knew who to really trust in those games, especially if said person on screen was Gary Oldman because he is a rather evil dude in gaming.
Black Ops 3 is looking to continue that storyline theme of conspiracy theories and obligatory plot twists, albeit 40 years after the last Black Ops game when it dances a tango of note all over your precious little mind.
"A lot of the mystery of the latest trailer and all the story stuff is there because there is some really screwed up mind-f***ery going to happen to you when you play the game. That's the Black Ops narrative, that's intentional in design," design director David Vonderhaar said to GameSpot.

We're doing that on purpose because that's the Black Ops way, right? This is covert ops. This is, "I'm not sure what's going on with me right now, I'm not who I think I am. Are all these things normal?" This is an important part of storytelling, and I will not give it away.

But it's not hard to understand the story. You're a Black Ops operative. Your counterparts have gone off the grid in a world where you're connected and wired all the time.

There's a huge leak of military intelligence and you're sent in to investigate that. So we set it up that way and we send you up and along the way, we untangle a huge weavy story; a very deep, very dark, and sometimes really twisted narrative experience.
But enough about the story. Tell me about the guns! According to Vonderhaar, the weapons of Black Ops 3 required some forward thinking, to predict how such armaments would evolve in the future. "As a first-person shooter, you're obviously focused on weapon design," Vonderhaar said.
The weapons team will basically plot how weapons have evolved over time, and they'll project beyond where we are. They'll turn themselves into futurists so that they put the weapons where they would be in 2065 in our timeline, which is a very distinct timeline.

Someone else's 2065 might be very different than the Treyarch Black Ops 2065.

Plausible, feasible, and grounded in reality are actually our mantras, they're really important parts of what we do. We take some liberties where we think it makes sense for the story and the narrative, as you might expect. Obviously, the DNI and neural interface stuff.

All the augmentation in the game, and that whole theme, is not unrealistic. It's actually quite plausible. You can see the roots of that stuff right now.
Not long to go now before Call of Duty Black Ops 3 rolls around. I'll be playing the super-duper special edition, which comes with a limited edition tinfoil hat, because clearly the game was designed by lizard people from the center of the Earth who want to eat our faces.
Last Updated: October 15, 2015